The guy who voiced everyone's favourite football head grew up to be one very attractive man.
Lane Toran originally voiced the title character of Nickelodeon's beloved '90s cartoon "Hey Arnold" in 1996. Toran was just 14 years old at the time and appeared in 41 episodes of the series. Around that same time, the child actor also voiced King Bob in "Recess" and Cool Kid in another Nickelodeon series called "Rocket Power."
Now all grown up, the 33 year old is a model, and it's not hard to see why! Here's what Toran looks like now:
For reference, this is what he looked like back in the day, when he went by the name Toran Caudell: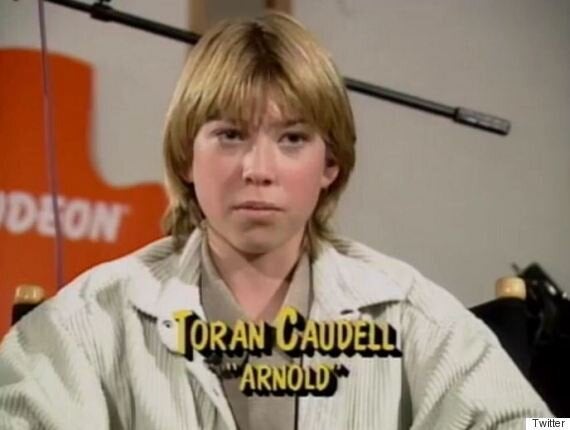 Buzzfeed was the first to alert the internet of how attractive the child voice actor had become. In response, many fans took to Twitter to collectively freak out.
After noticing a sudden spike in attention, Toran took to Instagram to release a statement: "I know I don't talk about 'Hey Arnold' on here so some of you that have been following me for a while might not know, but I did voice 'Arnold' for all of season 1 (until my voice changed). It's crazy to be a part of something that's still talked about and watched 20 years later."
At first glance, it's true that Toran doesn't mention "Hey Arnold" in his social media posts. However, back in March, the model did post an image of himself holding an Arnold doll.
"Fun fact... I was the original voice of Arnold on 'Hey Arnold' for season one and some of season two back in the late '90s," he wrote.
According to ABC News, Toran stopped acting in his late teens to pursue a career in music. But this year, he returned to acting and appeared in an episode of "Nashville" and "Satisfaction."
And as for his modelling career? Toran says it's fun, but not his lifelong dream. "Ever since the beard became popular I definitely did some modelling from different companies – it's been fun for me but I'm not really looking to be a model, per se," he said.
Despite this, fans on Instagram have been more than supportive of Toran's recent modelling stint. Just take a look at these stunning photos below.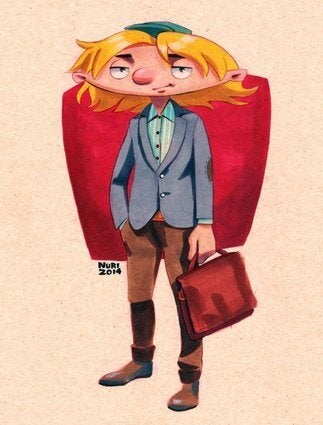 "Hey Arnold" Characters All Grown Up