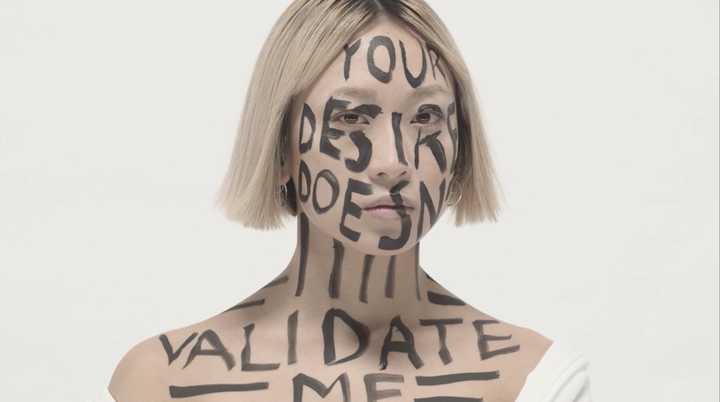 If you're looking for something new to watch today, check out the powerful video for the song "Hey Boy" by the Montreal group Random Recipe, featuring Sunny Moonshine and directed by artist MissMe.
The song, written in 2017 and included on the group's 2018 album "Distractions," focuses on consent, body diversity, and other issues related to women's oppression. Bold, stark artwork by MissMe paired with the soft, crystalline melody is impactful, sometimes hard to watch, and necessary. In a summer that's been punctuated by allegations of sexual misconduct across Quebec's music industry, the video feels especially poignant.
HuffPost Quebec spoke with Frannie Holder, one of the group's two vocalists.
The music video just came out, but the song was written in 2017. How does it feel to see it resonate now?
The video was ready to be released in March, but we waited because of the pandemic. Then, given the dénonciations this summer, we didn't want to take up space that wasn't ours.
Re-listening to the lyrics, I thought I could have added a verse about the awareness everyone should have about their own behaviour. The more we dig, the more complex feminist issues are, and the more discussion becomes necessary.
What lyrics from the song stand out to you the most today?
More than any one lyric, it's just the idea that as much as we progress, there are always doors further ahead that will close to us. The feeling of being oppressed is never over, but I do think all these realizations and reflections are hopeful. Still, I don't think gender equality and equity is something that will be achieved in my lifetime.
"The feeling of being oppressed is never over, but I do think all these realizations and reflections are hopeful."
How did you get involved with MissMe?
We met her in Italy, near Bologna. We found out that MissMe would be coming to our show that night. We became friends and talked about working together one day. "Hey Boy" just seemed like the obvious choice! Between the soft music, the lyrics and the demanding imagery ... it's striking.
How did the song come about?
We were thinking about our group, Random Recipe, and how we're still considered emerging artists. But we were also thinking about the role of women in music. We felt so strongly that we would refuse to be women who died out as we got older. Just because we're 34 years old doesn't mean we can't pursue what drives us: Random Recipe's DNA is in this scene, and in explosive music. Those reflections are what led us to make "Distractions" in 2018, where we worked with about 15 women.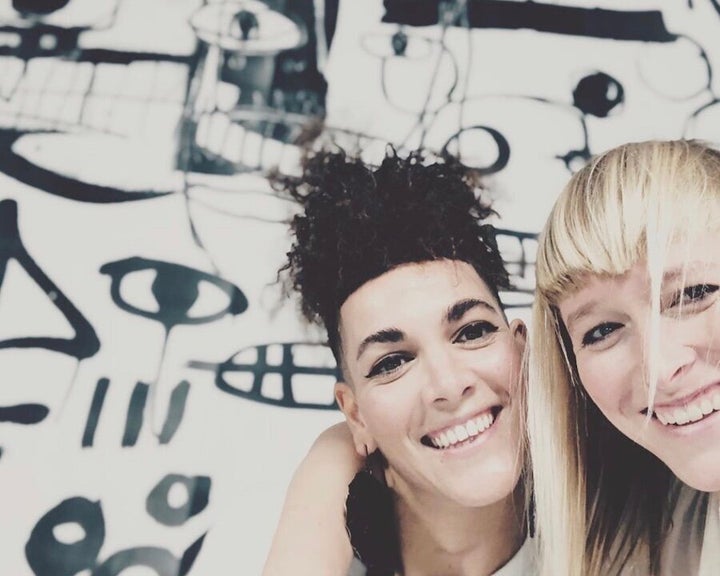 I'm driven by the hope that we can improve things by taking concrete action. I also try to deconstruct my own self-construction as a gay woman. This summer, with all of the allegations, I think we've all been given the opportunity to reflect on our own behaviour. Every week I babysit my two-year-old niece, and I tell myself that her daily life will certainly be better than mine, thanks to all of this.