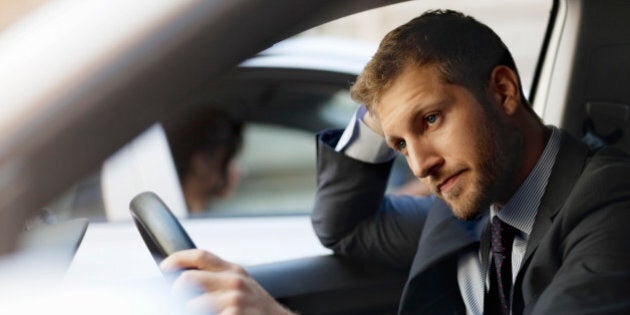 I wasn't surprised when a recent study dubbed Vancouver as the most congested city in Canada with the average person experiencing 87 hours of delay a year. The traffic problems in Vancouver are only getting worse!
Vancouver was number 5 on the list of most traffic-congested cities in the U.S., Canada, Mexico and Brazil, according to the TomTom study. Major cities like London, Athens, Toronto and New York are all less congested.
One of the best decisions I made was when I stopped commuting to my office in Burnaby six months ago. I got my life back. I now work much closer to home in Langley at a flexible worksplace called Regus. My commute is a total of seven minutes and the biggest traffic jam I get into is at the traffic light.
I get to drop my kids off at school before going to the office now. My morning stress has decreased significantly and I start my days off much happier than I ever did when I had to commute.
I believe it's time for businesses to consider if it's truly necessary for people to commute in rush-hour traffic every day to get to work.
With the cloud-based technology we have at our fingertips, and with smartphones, Skype, Google Hangouts, etc., people shouldn't be wasting their time sitting in traffic to get to an office. Now that I work closer to home my productivity has increased and everyone working at my company, Primerica, says both his or her happiness and morale has improved.
My colleagues and I found the commute to Burnaby so frustrating that many times we didn't even go into the office. Instead we would work from home, but then there were just too many distractions at home and no quiet rooms for conference calls.
Now all my associates work closer to home and when we need to get together for meetings, we rent a boardroom at a central Regus location. We all agree we are much more productive. I get to the office on time and if I need to catch up on work after hours, I can quickly and easily get to the office.
I understand that companies have concerns about their employees working remotely because they might "slack off." Well, first and foremost, if work is getting done and expectation and deadlines are being met, then you have a solid employee. If not, you are facing more of a human resources issue. Hire the best and most passionate people and you will not have to worry about team members slacking off.
There are many studies about the value of flexible working and telecommuting. More and more progressive companies are beginning to embrace 'telecommuting'. In fact, according to a recent Regus survey, Canadian senior executives and business owners said they believe flexible working makes employees more loyal (78 per cent), improves staff retention (79 per cent) and attracts top talent (79 per cent).
Regus has 60 business centres across Canada and 2,000 around the world. They are making flexible working a reality for many small and large businesses.
In Vancouver, there are 11 business centres both in the downtown core and in more residential areas like Langley, Burnaby and Richmond. They also have centres in Kelowna and Victoria.
With more and more people finding affordable housing in the Fraser Valley, I know others would enjoy a nice short trip to the office like I do!
Regus gives you a professional look and you can have a fully furnished and functioning (admin staff, phone system, WiFi) office in less than 24 hours. Just bring your laptop! And because it's rare for businesses today to only do business in one market, its network gives my colleagues and me access to offices no matter where we're doing business.
I guarantee sitting in traffic jams to get to your office cubicle will be a thing of the past. People want flexibility. They want a greater sense of autonomy and they want to work closer to home.
This is the future of work. And I couldn't be happier. My family loves it too.
Popular in the Community