Every Disney fan knows that the company likes to plant hidden Mickeys around its theme parks. From its attractions, hotels and restaurants, the symbol of Mickey Mouse, consisting of three circles for his head and ears, can be spotted throughout.
But while many have hunted for these hidden gems, there's a new addition they might have missed: the one created by Disney World's solar farm in Orlando, Florida.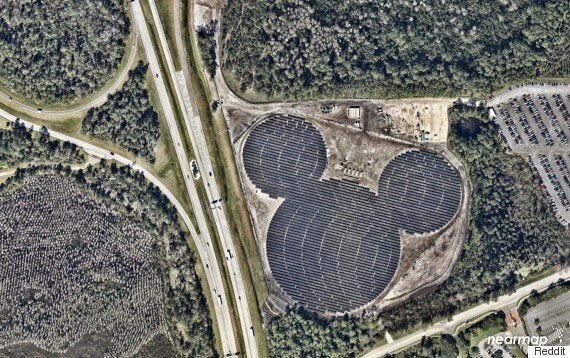 A photo of the hidden Mickey was revealed on Reddit on Thursday. "This is what Disney World's solar farm looks like from the sky," the user wrote.
While some Redditors applauded Disney for having a solar farm, others were more surprised to learn about the large hidden Mickey. "Drive (sic) by this at least 10 times back in January, didn't realize it was a Mickey head," one commenter said. "They were still building it a few weeks ago."
Another wrote: "I love the Hidden Mickeys. My family has always been kind of Disney freaks and when we found out about those about 10 years ago it completely changed our trips."
Although the 20-acre solar farm is a pretty enormous feat, it is not the largest hidden Mickey in existence. The biggest is a 60-acre forest located in Clermont, Florida, just east of U.S. Highway 27.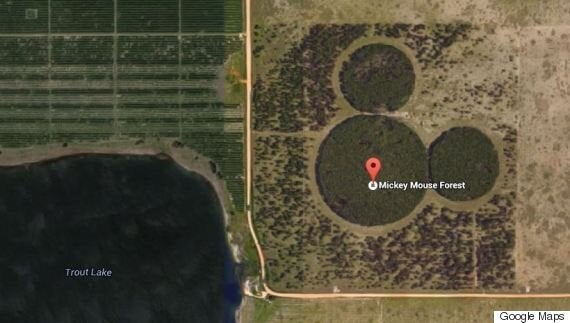 The Mickey Mouse Forest was completed in 1992 and consists of 60,000 trees as part of a reforestation program started by Disney.
If you can't get enough of Disney's hidden Mickeys, flip through the slideshow below to find out where they're hidden in your favourite films.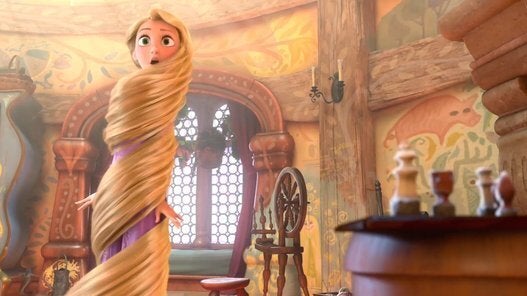 Disney Easter Eggs
Popular in the Community