There's one secret to making your shareholders happy. The study, which looked at 429 companies, showed that firms that gave their top executives greater equity incentives saw "below-median returns" between 2006 and 2015.
In fact, over the study period, shareholders made more from companies where CEOs were paid below the median levels in their sectors. Such firms made as much as 39 per cent more than those whose pay was above sector medians.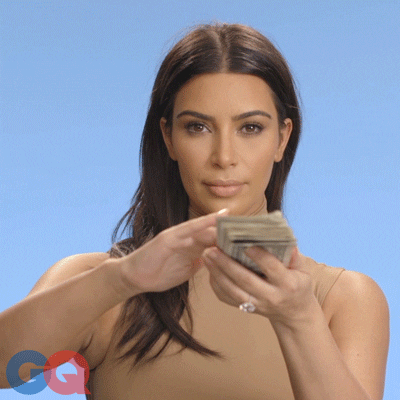 MSCI looked at CEO compensation according to two metrics: "Summary pay," which includes stock option values on the day they were granted, as well as restricted share grants.
It also looked at "total realized pay," which describes the actual money that CEOs pull in on an annual basis.
The firm arrived at its results by comparing CEO pay against shareholder returns, looking at both annual and cumulative pay for the decade-long study period.
This is what the research found: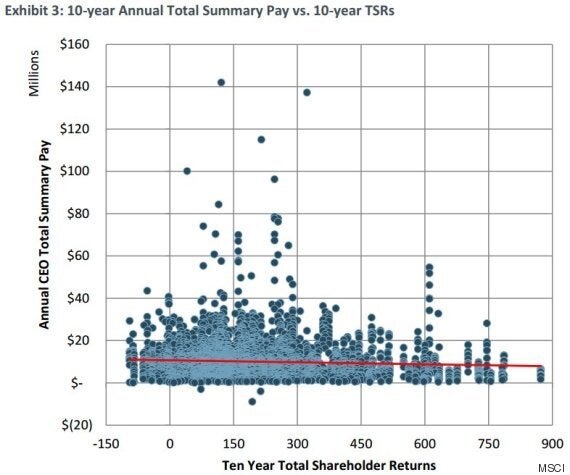 The chart above shows a "small but consistently negative relationship" between higher CEO summary pay and 10-year total shareholder returns (TSR).
It found a similar trend when looking at cumulative summary pay: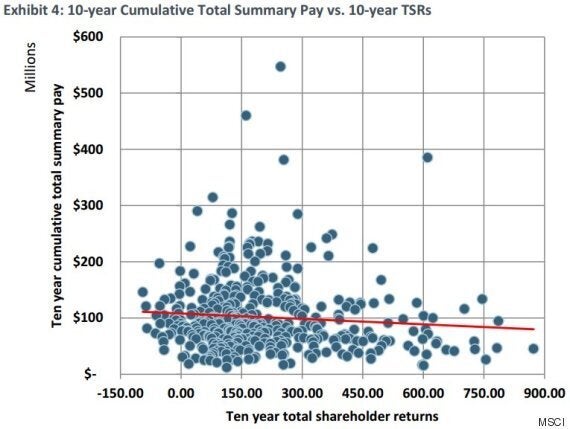 Finally, it compared cumulative returns against CEO compensation that was both above, and below median levels.
And, well, just look at what MSCI discovered: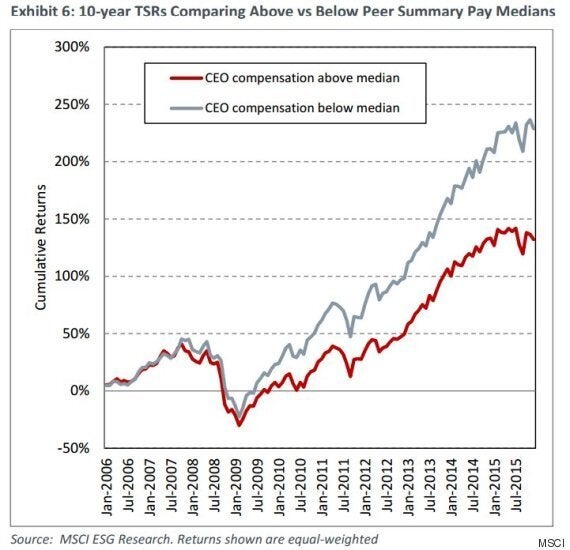 In other words, MSCI's research found little to no evidence that paying CEOs more makes shareholders more money.
Meanwhile, a study of executive pay in Canada yielded results that were all over the map.
Last year, The Globe and Mail hosted an interactive tool by Global Governance Advisors that showed little, if any correlation between CEO compensation and company performance.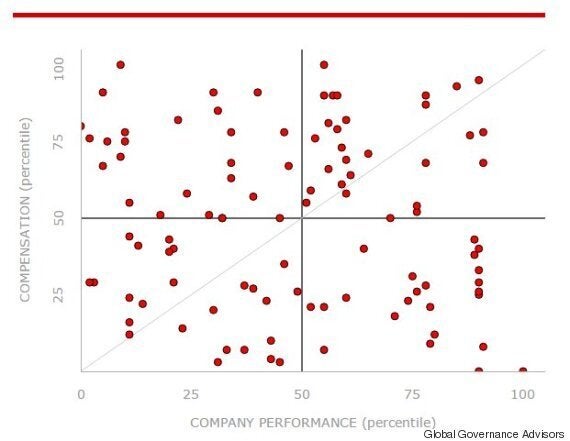 Magna International CEO Donald Walker, for example, was on the high end of compensation, but the company also saw strong shareholder returns.
The opposite was true of BlackBerry Limited CEO John Chen, who was among the highest percentile in terms of pay, but whose company performance ranked with the worst.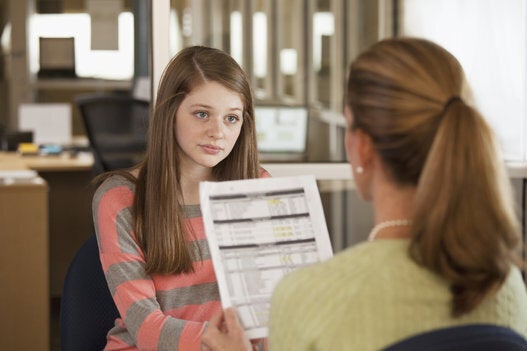 Highest-Paying Jobs For People Who Hate Math