Marc and Craig Kielburger are the co-founders of Free The Children and Me to We, a social enterprise. They are authors of "The World Needs Your Kid: Raising Children Who Care And Contribute," with journalist Shelley Page.
The Internet is packed with parenting tips from celebrities -- from never saying "Mommy's feeling fat today" (Denise Richards), and turning off your BlackBerry during playtime (Ewan McGregor), to being your child's best friend so they'll always come to you for advice (Milla Jovovich).
Our fascination with famous people often focuses on fashion trends and controversy, but there's something different when it comes to parenting. People who travel with their kids often speak of a strong kinship with fellow parents in other countries -- an excitement to share experiences that are remarkably similar across cultural divides. Plus, the sight of a movie star carrying a diaper bag makes these larger-than-life personalities seem more human.
To collect parenting wisdom about raising socially conscious kids, we went to some of our favourite celebrities -- the ones who are known as much for their activism and philanthropy as for their acting, singing, or fame.
One who stands out is Mia Farrow, the Golden Globe-winning actor, UNICEF Goodwill Ambassador, and mother of 15 children -- 11 of whom are adopted from difficult circumstances around the world. We first got to know Mia after hearing her speak about the genocide in Darfur and its effects on refugee children -- her passion and depth of understanding left us speechless.
We later travelled with Mia to Haiti almost a year after the 2010 earthquake and the Dadaab refugee camp in East Africa last summer. With courage, empathy and quiet resolve, the woman who was People magazine's first cover girl and was once married to Frank Sinatra, walks into some of the world's most dangerous and heartbreaking situations, and documents the experiences of those affected. She spends hours hearing them, making gestures of help when she can, and brings their stories back to her fans in North America.
Mia takes the same approach to parenting. She has opened her home to children "from many countries and with many disabilities," she told us. "They have been my teachers, my joy and more. I tell my children that we are part of a larger human family. When one of us is suffering then we all suffer. If we turn away from that suffering, then we are diminished in the most essential way."
Mia's son Ronan is a renowned international journalist, UNICEF spokesman, and now special advisor to the Obama Administration for global youth issues. His commencement speech at Bard College was one of Huffington Post's best of 2011.
Like all parents, Mia's impact on the world goes beyond her life and career. Here are some more words of wisdom from celebrities trying to raise socially conscious kids (note: our definition of celebrities may differ from the norm):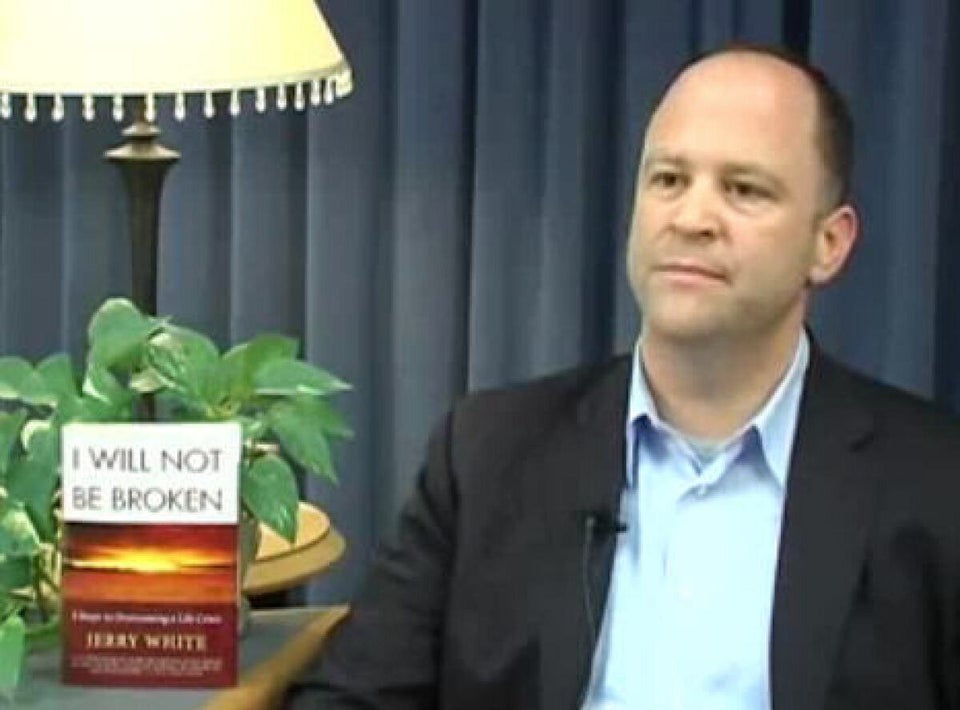 After losing his leg in a landmine accident, Jerry White led the historic International Campaign to Ban Landmines that won the Nobel Peace Prize in 1997. Jerry attributes his sense of duty to help others to his mother, who taught him and his siblings to not pay attention to people above them on the ladder, but to those who are struggling below them.
When Jerry was eleven, his mom insisted that he go to his best friend's home to offer condolences after her father died. He nervously obliged and, as a father of four today with wife Shelley, he still retains the lesson: while many parents want to protect their children from difficult situations, it's more important to ensure they're ready for those situations when they eventually come up.
"We have to remember that it's OK to be exposed to germs -- we're supposed to get colds because we're building up immunity. This is an analogy for building up resilience. It's not a parent's duty to protect children from everything. Instead, we have to prepare our children."
In his very busy speaking schedule, Stephen emphasizes that gender equity is a cornerstone to achieving a more just world. As father to a son and two daughters with his wife, journalist Michele Landsberg, Stephen argues that the work of reversing the marginalization of women around the world has to start at home:
"The need to induce respect in young boys for young girls is one of the most important things we can achieve, whether it's in Canada or Kenya. Because that's what will ultimately change this world."
Best known as George Costanza from Seinfeld, the Tony Award-winning Broadway actor is living an environmentally conscious lifestyle -- and he wants his two sons to understand why.
In addition to modelling green choices like recycling, re-using, conserving energy, driving a hybrid car and carpooling, and using solar power in their home, Jason explains his actions in terms of their impact on the planet and its inhabitants.
"Leaving on lights unnecessarily isn't just 'wasteful' or 'costly.' We talk about how the waste of that energy affects Arctic refuges," Jason wrote in an article for TheDailyGreen.com. "We talk about the excitement of alternative fuel research and how we must empower politicians and advocates that will invest in that technology. I sometimes get into mind-blowing discussions with the kids about an experimental technology called 'thermal depolymerization.'
"And we talk about environmental challenges with a positive tone. We can meet these challenges. We must and we will. And I believe it is the generation that my children represent that will make some of the greatest impact."
4. MICHELLE AND BARACK OBAMA
The US President-to-be captured headlines during the election campaign for telling prospective voting parents to turn off the TV, help their kids do their homework, not blame the teacher when their kids misbehave in school, stop feeding their kids junk food and make sure they exercise.
The way the President and First Lady keep their two daughters grounded despite their parents' remarkable lives is always a subject of interest. White House staff are instructed that the girls will make their own beds, clean their own rooms, do the laundry and walk the family dog. The Obamas also strive to maximize quality time: going to church together, attending their daughters' sports games and reading together (The President has reportedly read the entire Harry Potter series to his oldest daughter, Malia). TV time is limited to weekends, and the First Lady checks in about what they watched and learned:
"Barack really thinks some of the Kardashians -- when they watch that stuff -- he doesn't like that as much, but I sort of feel like if we're talking about it, and I'm more concerned with how they take it in," Mrs. Obama told the web magazine BlackEnterprise.com. "What did you learn when you watched that? And if they're learning the right lessons, like, that was crazy, then I'm like, okay."
Canada's best-known environmentalist is understandably keen on getting kids outside more. In an interview with UrbanMoms.ca, he cited the recent book The Last Child in the Woods by Richard Louv, who coined the phrase "Nature-Deficit Disorder" to explain the seeming crisis in hyperactivity, bullying, attention deficit, and other behavioural problems among North American youth. "When you take these kids with these problems out in the bush or out into nature, everything disappears," said Suzuki.
But when we think David Suzuki and parenting, we recall the "five minutes that silenced the world" -- when his daughter Severn addressed the 1992 Earth Summit in Rio de Janeiro. Speaking "for all generations to come," she implored the adults in the room to stop breaking things they didn't know how to fix -- like the ozone layer, forests turned to deserts, and species now extinct.
When asked for his best parenting tip, Suzuki said he learned from his father to always back your kids up: "Even to this day, if my children or grandchildren call me at work, it gets put right through. I don't care what I'm doing. And I think that's important ... Because you go through life, and there are a lot of tentative moments, and it's just very nice to know that Mom and Dad are there backing me up."
6. COLLEEN AND BRUCE TAYLOR
One icy winter day, Colleen was driving with her five-year-old daughter, Hannah, in downtown Winnipeg. From her backseat window, Hannah saw a shivering man eating out of a garbage can, and she asked Colleen, "What is he doing?" This was the beginning of the Taylors' adventure learning about and taking action on homelessness, instigated and led by young Hannah, who at age eight founded the charitable Ladybug Foundation and has now (at age 15) raised over $3 million for projects across Canada to provide shelter, food and safety to homeless people.
Colleen and Bruce insist that they never intended to raise a pre-teen activist and philanthropist. They did raise their children to be in touch with their feelings and to consider the feelings of others. When Hannah took their lessons to heart and launched into action, they didn't stand in her way -- in fact, they started learning from Hannah. At one point when Colleen was having difficulty grasping the urgency of the cause, she spent a night on the streets with a heroin addict named Grace. "Hannah has taught us as a family and as parents the importance of looking beyond our insular safe world. The real reward in life is not what we get but rather what we give."