Here's a piece of investment advice you probably weren't expecting: Stay away from companies that pay their CEOs the largest salaries.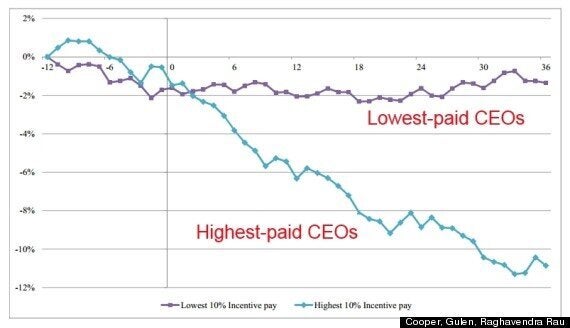 This chart shows cumulative returns at companies with CEOs in the highest-paid decile in their industry, and companies with CEOs in the lowest-paid decile in their industry, compared to the industry average.
While companies with the lowest-paid CEOs show returns that are more or less in line with the industry average, companies with the highest-paid CEOs show much worse returns for three years after the CEOs are awarded their large compensation packages.
It found firms that pay their CEOs in the top ten per cent within their industry see returns that are typically 8 per cent lower than the overall industry for three years from the time the large pay package was awarded.
The researchers — Michael J. Cooper, Huseyin Gulin, and P. Raghavendra Rau — say this appears to be "driven by high-pay induced CEO overconfidence."
Paying a CEO an excessive salary causes them to take unnecessary risks that lead to "value-destroying activities," the researchers say, such as overinvestment and unwise mergers and acquisitions.
The researchers conclude that many of the compensation tools used to incentivize CEOs, such as stock options performance bonuses, "do not necessarily translate into higher future returns for shareholders."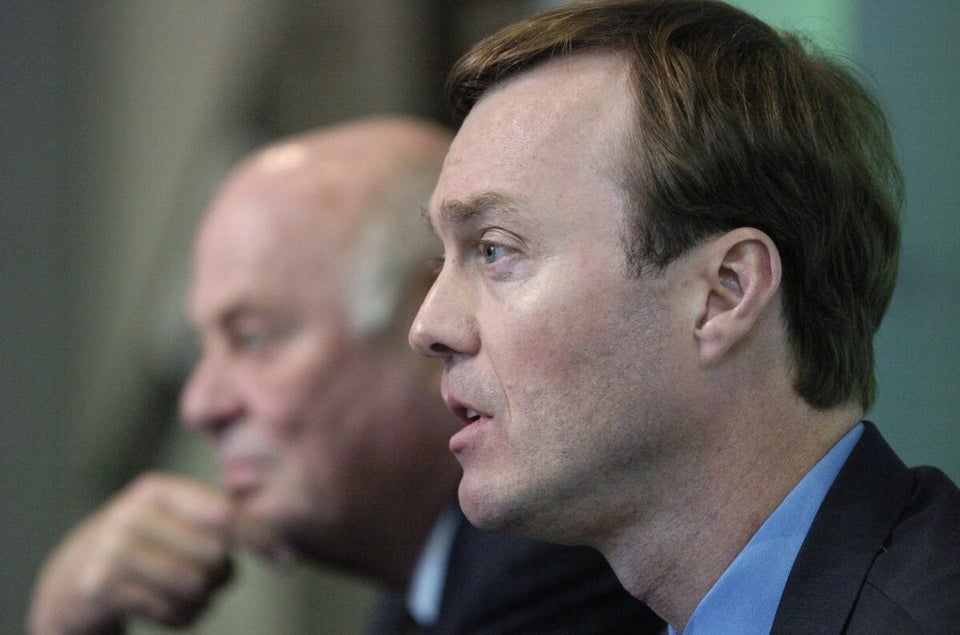 Canada's Top-Paid CEOs, 2013