Cutting through northern British Columbia is a notorious stretch of highway. Along what is now widely known as the Highway of Tears, a staggering number of First Nation women have been murdered or gone missing. For many First Nations women, however, the Highway of Tears just keeps going, shearing its way across the country through our small towns and inner cities, bringing with it sexual exploitation and violence.
Where I work in Toronto's Moss Park, I see many homeless women working in the sex trade. They walk down the middle of the road, knocking on the windows of drivers waiting for the light to change. Sometimes they're under-dressed for the cold, leaving them shivering on the street corners. They come from poverty and despair, drifting into the city to live under very precarious and often dangerous conditions. Some are Aboriginal women who for myriad reasons left impoverished northern reserves to try their luck down in the city, only to be caught up in a merciless cycle of poverty and exploitation.
All of the women who end up working the streets have a story. But the story of many Aboriginal women begins long before anyone of them was ever born, as if the Highway of Tears also extends back through time, linking the exploitation of the women huddled at the corner of the street with the historical victimization of Aboriginal women. The book Clearing the Plains, by James Daschuk, has recently gained attention for its analysis of how the federal government used starvation as a political tactic to break the independence of the western Plains tribes. But what is often overlooked is Daschuk's disturbing analysis of the rise of forced prostitution and sexual abuse among First Nation communities dating back to the 19th century.
Daschuk points out that in the late 1800s, Aboriginal children were taken by government officials from their families and were "left a prey to the seductions of men revoltingly immoral." He further talks about the domino devastations of starvation and exploitation as First Nation communities saw that "their young women were now reduced by starvation and prostitution, a thing unheard of among their people before." Daschuk shows us that the sexual exploitation of First Nation women was created, in large part, by the bureaucratic pressures brought to bear on these communities to force them into submission within the reserve system.
Such was the beginning of the Highway of Tears. Some 130 years later, the Highway still pushes itself mercilessly from the west coast, then across the Prairies, to run the length of this country. According to a recent report on the Aboriginal sex trade in the Great Lakes region, Aboriginal women and children are being trafficked between Minnesota and Canada (primarily through Thunder Bay). Women who had engaged in survival sex reported that they had been "racially and sexually harassed by police officers..." and this alienation likely leaves them even more vulnerable to violence.
Police in Thunder Bay have said they were unaware of prostitution in the Great Lakes. This is the same police force that has had human rights complaints filed against them for racism, has been the target of several complaints of misconduct, and that so badly handled a case of racial sexual assault against an Aboriginal women that Anonymous got involved.
Sex workers cannot escape sex trafficking and forced prostitution if police departments refuse to treat them with respect. But as we have seen from young aboriginal women in other parts of the country, there is a systemic disinterest in the conditions being faced by young and poor First Nation women. In the official inquiry into the police handling of the notorious Pickton serial killings, Justice Oppal concluded: "The women were poor -- they were addicted, vulnerable, Aboriginal. They did not receive equal treatment by police. As a group, they were dismissed.... These women were vulnerable; they were treated as throwaways."
This is not to blame only the police. The problem cuts to the very core of Canada's long standing, abusive relationship with First Nation people. On the front lines of inner cities, there needs to be active measures in place to stop trafficking and prosecute human traffickers, while at the same time providing safe, non-judgemental services to women trying to escape sex work. Women are more vulnerable on the streets; a homeless woman is 10 times more likely to be assaulted than a homeless man.
Not surprisingly though, there is an acute lack of front-line services, particularly at night, for homeless women. In Moss Park, one of the poorest and most violent neighbourhoods in Canada, there are few shelter beds available for women. There are no safe shelters in Toronto for homeless women who are under in the influence. The woman who was sexually assaulted twice in one night while sleeping on the street at Dundas and Sherbourne is a very real and graphic reminder of how brutal life can be on Canadian streets. It is unconscionable.
And so while our cities need more shelters and services for this vulnerable group of women, the long term solution cannot simply be found on the front lines, there needs to be a systematic response to the conditions that have created generations of poor and "disposable" women from Canada's reserve system. The young women walking on Toronto's Sherbourne Street, and the streets of other inner cities across our country inherited a system of abuse that began with the clearing of the plains and continues today. They deserve a better fate than to end up dying on the Highway of Tears.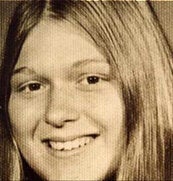 Highway Of Tears - Missing And Murdered Women