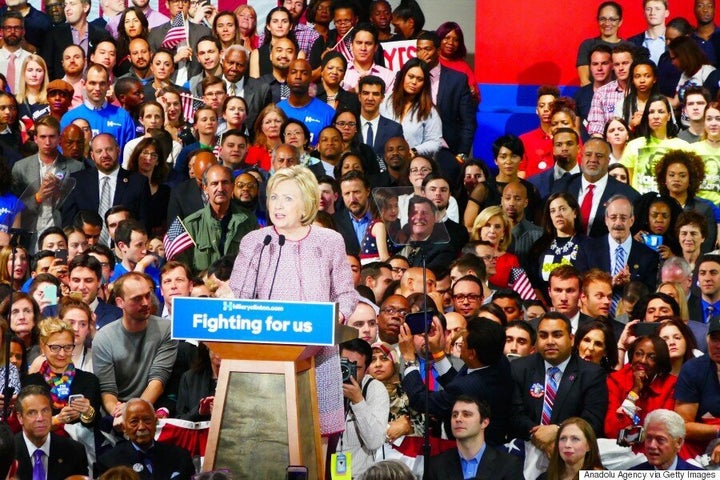 Hillary Clinton delivers a speech after ensuring victory in pre-election of New York on April 20, 2016.
The Twitterverse was quick to shame Clinton for the knee-length tweed jacket, with Fox News contributor Richard Grenell calling her a "total hyprocrite,"
and the Republican National Commitee's communications director, Sean Spicer, making a quip about Hillary's relatability.
Others, however, noted how the 68-year-old American politician was under scrutiny, simply because she's a woman.
Los Angeles-based political image consultant Patsy Cisneros tells the New York Post that Clinton's "had to have spent in the six figures on this wardrobe overhaul."
And according to The Post, she's most likely paying for her new pricey wardrobe.
"No designers are actively promoting that she's wearing their labels — something that wouldn't probably happen if she were getting her threads for free...she is buying some items off the rack, a stark contrast to Michelle Obama, whose staff calls designers directly," writes the NY Post's Leah Bourne.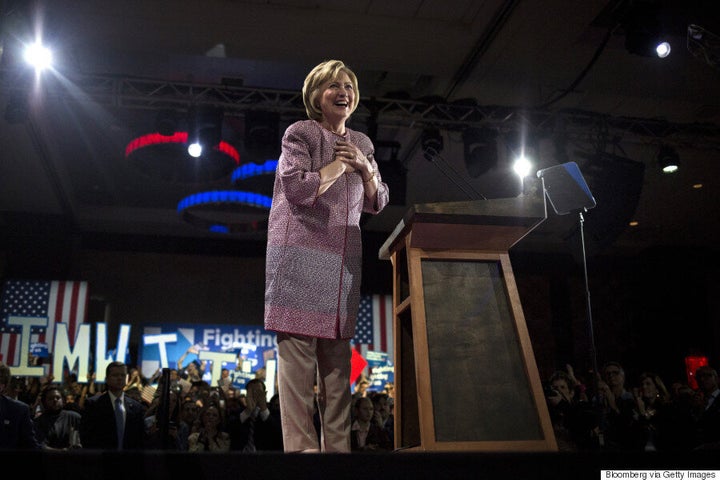 Hillary Clinton, former Secretary of State and 2016 Democratic presidential candidate, reacts on stage during an election night party in New York on April 19, 2016.
Our only question is, how on earth did the price of this jacket just come out now? As The Cut puts it, "Apparently, political fashion credits are a little harder to track down."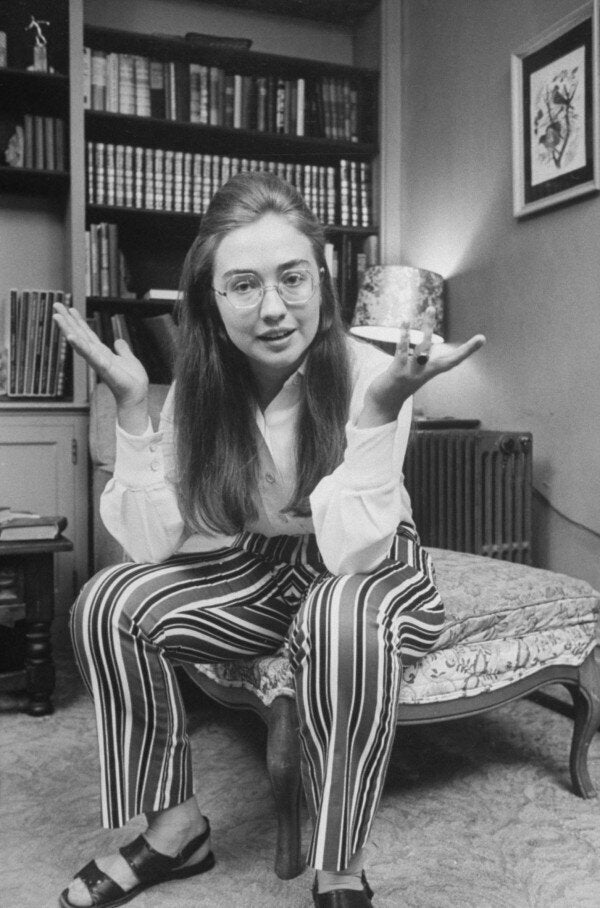 Hillary Clinton's Style Evolution
Popular in the Community