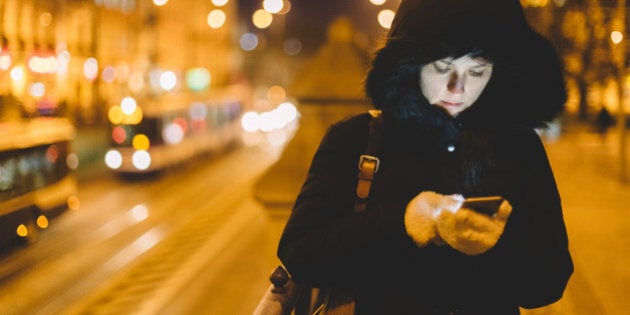 Uber has started operating a transit-like service (UberHop) ferrying passengers to and from downtown Toronto on four fixed routes. UberHop is no different from jitneys of yesteryear that took riders away from scheduled public transit during peak hours and abandoned commuters when volumes were low.
What is different this time is the technology. Using the Internet and ride-sharing platforms, UberHop allows commuters to book shared rides to and from downtown Toronto for a fixed fare of $5. Uber vehicles operate on public assets, i.e., roads and the curb space, to pick up and drop off passengers.
Regulating roads and curb space in the larger public interest is in dire need of intervention. A lack of it, as was the case 100 years ago, will result in chaos on roads, more congestion and ultimately a decline in public transit ridership. The past experience with jitneys in the early twentieth century in the U.S. and the recent experience in developing countries suggest that unregulated jitneys adversely affect transit ridership.
The U.S. experimented with jitneys between 1914 and 1916. Daniel Klein and others writing in the Independent Review explained that jitney operators ran vehicles during the peak rush hours and just ahead of the electric street cars to pick up passengers waiting at stops. The scheduled transit operators complained about losing market share and ultimately prevailed. Jitneys were shut down by municipal regulators who received no financial benefits from jitneys. Recent jitney experiments in Los Angeles also met with limited success.
In several developing countries, jitneys are the single largest reason for the demise of scheduled public transit. In Pakistan and Peru, small vans and taxis essentially operated as jitneys during peak demand period and stole riders away from the franchised bus transit operators, who had invested millions in acquiring standardized vehicles and trained staff to run scheduled service on designated routes. The transit operators in several cities ultimately ceased operations because jitneys took significant chunks of business away from them.
Once franchised transit operators ceased operations, commuters were left again at the mercy of paratransit operators running substandard vehicles only during peak periods, and jitneys who eventually increased their fares substantially.
It is important for regulators to understand why transit monopolies are preferred in most instances. Even more importantly, the policy makers need to appreciate the circumstances under which transit competition serves the public interest.
Public transit agencies operate as monopolies in their respective jurisdictions because they guarantee scheduled service on fixed routes. Public transit operators adhere to schedules even when vehicles run empty. They cannot deny service for the lack of ridership.
Transit agencies are able to operate empty or newly empty vehicles at a loss during low-demand periods because they operate transit at a profit during peak periods. Regulators allow transit monopolies in exchange for the guaranteed service on low ridership routes, which for-profit transport providers like UberHop are unlikely to consider.
Much has changed in the way we commute and communicate since the early twentieth century. The Internet enables innovators to disrupt businesses that rely on decaying business models. Uber is one such innovator. It will not be wise to act the same way as the regulators did a century ago and ban jitneys right away.
The challenge for regulators is to encourage mobility innovators to provide reliable service to commuters. This would require UberHop and similar operators to be prepared to offer the same service at the same price during off-peak periods when the operating costs will be more than operating revenues.
Lastly, regulators must also think beyond Uber and ensure that they should not replace a monopoly with an oligopoly where UberHop is allowed to operate, but other private operators are prevented from doing the same.
A competitive transit market should reward innovators while ensuring quality and guaranteed service for the commuters.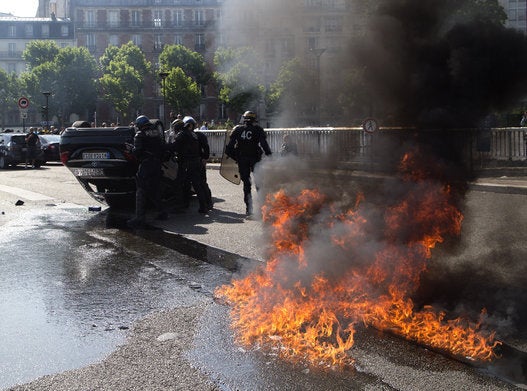 Paris Uber Protest, 2015