Military-inspired clothing is nothing new in fashion—camo prints, army coats and shades of green get revisited season after season—but H&M just took the timeless look too far.
Naturally, social media was all over the issue, with some people expressing their outrage and others finding the look empowering and inspiring (or no big deal).
"We are truly sorry if we have offended anyone with this piece, this was of course never our intention," said Ida Ståhlnacke, H&M's global press officer. "At H&M we want to offer the latest within fashion and trends and we continuously listen to our customers requests. The last seasons we have seen an increasing demand on jumpsuits and therefore we currently offer a selection of jumpsuits in different colors and materials, such as denim blue and deep red. The jumpsuit in question is made in a light and comfortable material and is a part of a larger collection consisting of many garments in khaki green, which also is one of the trendiest colors this season."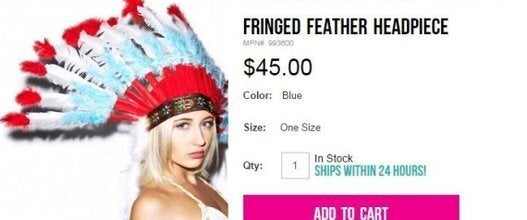 Most Offensive Products From Retailers