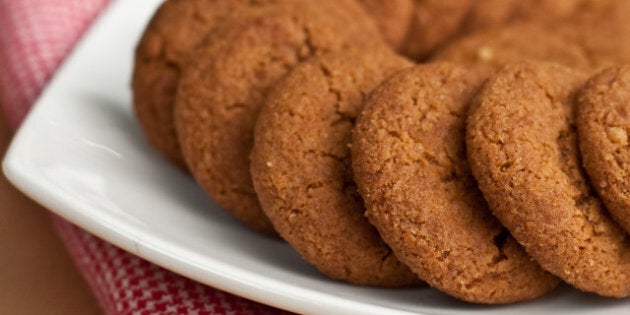 Bored with your own holiday recipes? It's never too late to plan a cookie exchange.
While friendly, a cookie exchange can be a competitive (and tasty) event where partygoers share their favourite recipes and treats with one another by way of baked goods.
Lynne Frappier, blogger and baker at The Twisted Chef, says the two most important rules of creating cookies is knowing how much time you need in the kitchen and knowing how to make your cookies taste the best.
To start the holiday season on a sweet note, Frappier shares some of her favourite recipes:
READY, SET, BAKE: 10 cookie recipes for the holiday season: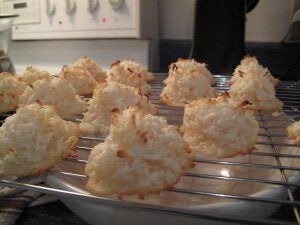 Cookie Recipes For The Holidays
Black And White Toffee Bars:
"I always seem to go all out during the holidays with toffee since it's not really a flavour that you use any other time of year," says Lynne Frappier. This simple, melt-in-your-mouth treat makes 24 triangles unless you cut them into smaller pieces — which only means more for you. Get recipe here.
"This is the kind of recipe for the baking impaired or those not too keen on baking. They taste great, look amazing and are hard to mess up," Frappier adds. You can also replace the vanilla with rum. Get the recipe here.
Frappier says these bars are always a big hit and she has even turned them into cupcakes. You can get lots of squares out of the recipe or keep it to the standard 24. Bonus: you can also freeze them. Get the recipe here.
Finally, you can eat your espresso. "This recipe is also more labour intensive than some of the other ones," Frappier adds. For this recipe, making cookies ahead is key. She also recommends covering these with a lemon glaze when they are cool. Get the recipe here.
"This cookie takes your standard gingersnap and adds a bit of a punch." The one drawback about this recipe is that you get two and half dozen cookies — so grab a friend! Get the recipe here.
"These are chewy and melt when you bite into the centre," Frappier says. "They are covered in icing sugar which makes them perfect for the holidays." Bonus: this recipe makes 11 dozen cookies. So, you should probably share (or of course, you can cut it down). Get the recipe here.
Sweet And Salty Brownies:
The original recipe is from Baked, a charming bakery in Brooklyn. "These are insanely amazing," Frappier says. "And it's the kind of thing that is perfect for an exchange. You get 70 cubes out of a batch." Bonus: eating the scraps from trimming. Get the recipe here.
"You can't have a cookie exchange and not have a shortbread recipe," Frappier says. These cookies are quite different from regular cookies because you bake them like squares and cut them up after. If toffee isn't your thing, replace it with broken up candy cane pieces and the vanilla with peppermint extract. Cut carefully and you'll end up with two dozen cookies. Get the recipe here.
"This recipe is great because it yields so many cookies." You get five dozen cookies per recipe, so get ready for lots of oven rotation. Get recipe here.
Toffee Coconut Oreo Squares:
"These should be made if you want to impress your fellow cookie exchange friends," Frappier says. She also claims they are super simple to make. She recommends making two batches at once, one pan to exchange and one pan to keep. "You will want to make sure your family has these." Get the recipe here.