The winter holidays bring out the merriest moments. Filled with family time and traditions, the season bursts with cheer. But as every host knows, a lot of behind-the-scenes work goes into making this time magical. If you're entertaining overnight guests, your job doesn't end when the table is cleared. Creating a warm and inviting guest room takes attention to details big and small. Here are 10 ideas to make visiting loved ones feel at home.
1. Change the sheets. Fresh linens are the fastest way to make a guest's home away from home soothing and serene. Just-laundered sheets leave a scent of clean and comfort that will linger throughout their stay.
2. Serve a snack. A glass for water and a dish for midnight snacks help guests unwind. Let them snuggle in tight after dinner with a treat and a good book.
Browse 32 creative ideas for your nightstand
3. Fill the room with flowers. In a sparsely decorated space, fresh blooms go a long way. While you're at the market picking up produce for the meal, grab a bundle of buds to show your guests that they aren't an afterthought.
4. Stock up on the essentials. Don't neglect the bathroom. Make sure supplies are fully stocked and out in the open, so guests don't have to bother you for replacements. Leave towels near their bed and supply a few toiletries for those traveling light. This is where those swiped hotel samples come in handy.
5. Style a vignette. In lieu of a nightstand, place a gathering of flea market finds by the bed. I save my leftover decor items for the guest room. The scatter has a way of making everything seem collected and curated.
6. Attend to their age. If people of various ages will share your guest space, make their zones suit them. Guests will feel most at home if you give thought to their individual needs. Young children may be more comfortable if you leave a stuffed animal on their bed, while adults may prefer a stack of books and magazines.
7. Designate additional comfort zones. If your guest space is too small for an occasional chair, designate a corner of your house for visitors to relax. Making them feel comfortable outside their given four walls, but not giving them the full roam of the home, should help you respect each other's boundaries. This will keep company out of your hair and out of your kitchen in crucial cooking hours.
8. Double up on space. One efficient trick to decorating your guest room is to include two beds. Children can use the space to host sleepovers during the year, and the beds can be pushed together for couples who are spending the night. This is the best way to comfortably accommodate an array of visitors.
9. Create a theme. Think about your favorite spaces to stay. Mine is a family friend's beach house. If you have the same sentiment, pull in similar decorative items to achieve this familiar look. A great gallery wall of nautical prints really drives the theme home.
10. Wow with wallpaper. Before the rush of company, consider adding a splash of wallpaper to just one wall or a corner. It's an affordable way to transform a room for returning guests.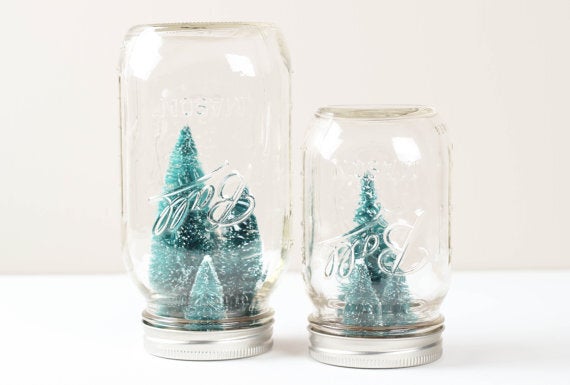 DIY Christmas Decor