The holidays are upon us and we couldn't be more excited! Yet, we know how hectic this time of year can be. Remember, tis' not the season to feel stressed. There are lots of ways to save time and money but still surprise and delight your family and friends.
Whether you are gift giving, hosting and entertaining or decorating, our top 12 holiday hacks will give you the tips and tricks you need to enjoy the holidays and ease the burden on your wallet.
Watch as we share tips on how to entertain on a budget, and inspire you with great gift ideas. This holiday season, the Dollar Store is going to be your best friend.
Here is a little preview of the goodness we've got in store for you:
Learn how to make yummy hot chocolate ornaments. All you need is your local dollar store, hot chocolate mix and mini marshmallows. The result is a clever and fun-filled ornament that makes the perfect gift, place setting, or fun addition to your tree.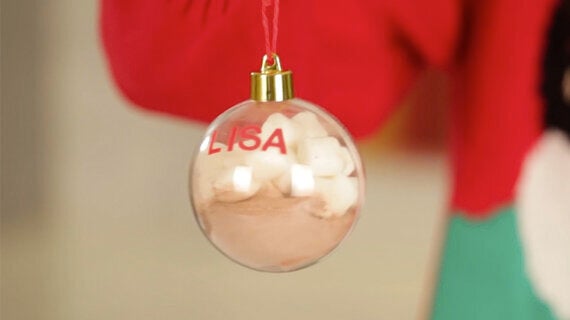 These Christmas tree cupcakes may look complicated, but we promise they are actually super easy to make! Grab yourself a cupcake (or you can make our delicious Raspberry White Chocolate Cupcakes) a sugar cone, icing, coconut flakes and Smarties...and you'll have your very own edible Christmas tree in no time!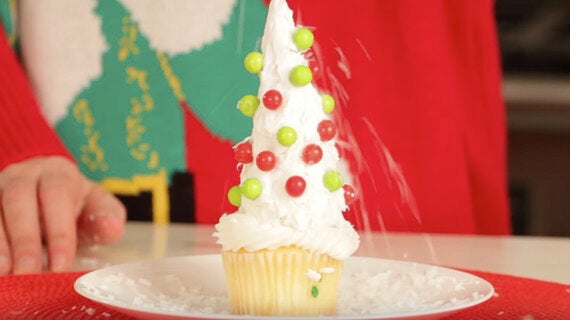 We love all things edible...and we've taken it to the next level by making edible Christmas lights! Round up a pack of Mike and Ikes and M&Ms and you'll be shining as bright as your Christmas tree! (P.S...you'll definitely want to check out our Edible Holiday Gift List)!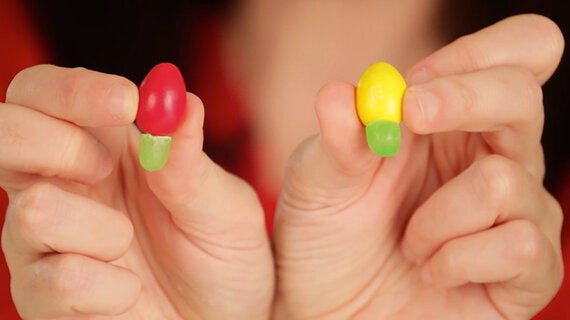 Paper napkins are always a staple for holiday parties, which is why we've found a way to jazz them up. Say goodbye to plain and boring napkins and make room for some fun by adding loads of festive stamps...That's the holiday spirit!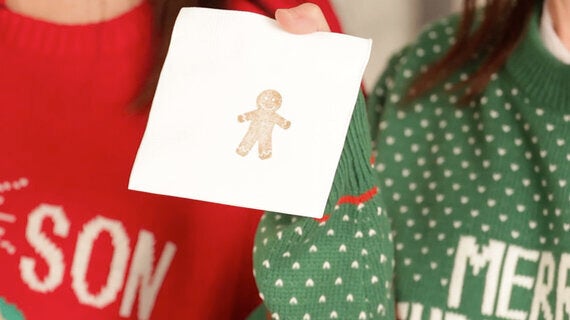 Intrigued yet? So what are you waiting for? Play our video and enjoy these oh-so awesome holiday tips and tricks!
Follow HuffPost Canada Blogs on Facebook