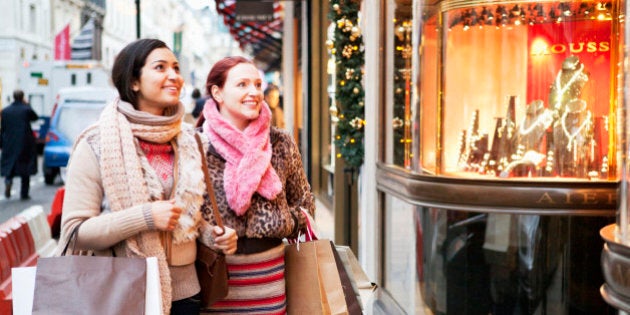 As it turns out, not all holiday shoppers are cut from the same cloth. Some savour the bricks and mortar experience while others cringe at the thought of stepping foot into a shopping mall. In fact, fifty-nine per cent of Canadians cite shopping for gifts at the mall as their least favourite part of getting ready for the holidays, according to our recent Ebates.ca poll.
And no matter what kind of shopper you are, whether you're the early bird who's first to check off your gift list or a last-minute Lenny, there are plenty of great tips and gift ideas to be had for every kind of shopper out there.
The helpless hubby. Believe it or not, over a quarter of Canadians say their spouse is the most difficult to shop for over the holiday season. Men in particular say they struggle with what to buy their wife (38 per cent say their wife is hardest to buy for compared with 23 per cent of women who say their husband is the hardest to buy for).
Pay attention to cues! If your girlfriend, fiancée or wife isn't the type to send detailed lists with their top choices, you may want to plan a visit to the mall and take note of what she likes. A little attention goes a long way; she'll love the gift and you'll score bonus points for taking note of her interests.
If all else fails, you can't go wrong with winter essentials to help keep warm this coming winter. Pick up a trendy fur pom-pom toque with a scarf to match. Retailers like Hudson's Bay and Saks Fifth Avenue have a quality selection to choose from. On the other hand, if your lady is a winter hibernator, consider a pair of cozy reading socks from Chapters Indigo or -- if you want to splurge -- cashmere robe to stay comfy this season.
Sally Saver. The majority of Canadians plan to be more generous this holiday season than last year, with anticipated spend up almost $200 over last year, according to the poll results. But while holidays can wreak havoc on our wallets, there are ways to ensure that you are sticking within your gift budget while also getting the most bang for your buck.
Keep an eye out for special deals with your favourite retailers. From BOGO (buy one get one free) to email or online discounts, these types of retail promotions are a great way to get the most out of your holiday dollars and maybe even allow you to stretch your budget enough to treat yourself.
Think quality over quantity. Meaningful gifts can be some of the most affordable. Whether you order an old movie favourite from Amazon to add to their growing collection or pick up a used book with a hand written note on the inside cover, these types of gifts are often underrated, but they are always appreciated by the recipient.
The net-surfer. Some people prefer their shopping experience right in the comfort of their own home, and many Canadians are increasingly looking online for help with their holiday shopping.
And with the holidays being a peak sales season for retailers, many will offer free shipping or the option to pick up in the store -- meaning you can skip the lineups or avoid the mall trip altogether.
Find the best prices on your presents for friends or loved ones by signing up for e-mail newsletters at your favourite stores. You'll get the best deals right to your inbox and you can stack these savings with programs like Ebates! Loyalty, cash back and rewards programs will also be upping their game offering additional earnings that can be used to get free merchandise, extra cash or gift cards.
Stock up on items online you might often find yourself running to a store for! Tissue paper, ribbons, candies & small stock stuffers can all be found on select stores and will save you that extra trip! You could always see if the stores you're shopping offer free gift wrapping items (like gift satchels at Sephora) or will wrap the purchase for you (like BeautyBOUTIQUE by Shoppers Drug Mart!).
Sari Friedman is the Marketing Director of Ebates Canada and resident shopping expert. Ebates.ca is Canada's largest Cash Back shopping site. As a fashion enthusiast and new mom, Sari has an eye for finding and sharing amazing deals on the hottest trends and must-have styles.
Follow Ebates Canada on Twitter for the best Canadian deals, Cash Back offers and online shopping tips @EbatesCanada
Follow HuffPost Canada Blogs on Facebook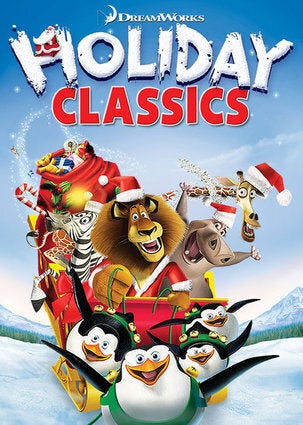 Family Holiday Movies On Netflix Canada 2016