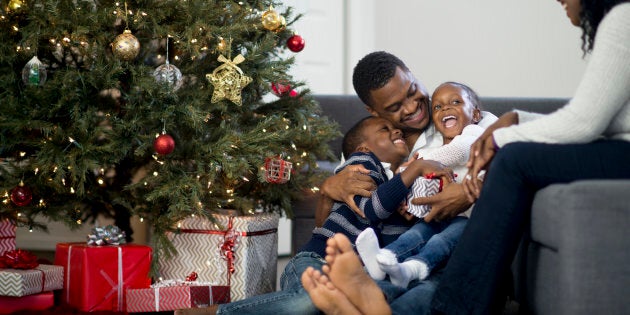 It's the holiday season, and while children are eagerly awaiting a certain someone to drop down the chimney or the first candle to be lit on the menorah, parents are often overwhelmed by all the additional responsibilities added to their already busy life.
Don't let stress ruin your holiday this year. Instead, take charge of your life and control your stress instead of letting it rule you.
Here are four tips to help you do just that:
Lower your expectations
A sure way to create misery is to create a Pinterest-perfect picture of how you would like things to go this season.
Instead, how about you have a "good enough" holiday this year? You can enjoy a messy, but very human holiday, which includes: some meltdowns, disappointments, bad manners, and siblings fighting!
Expect tears on Santa's lap, plan on having important items on your wish list being sold out when you get to the store, and know that you will spend at least 30 minutes finding a parking spot.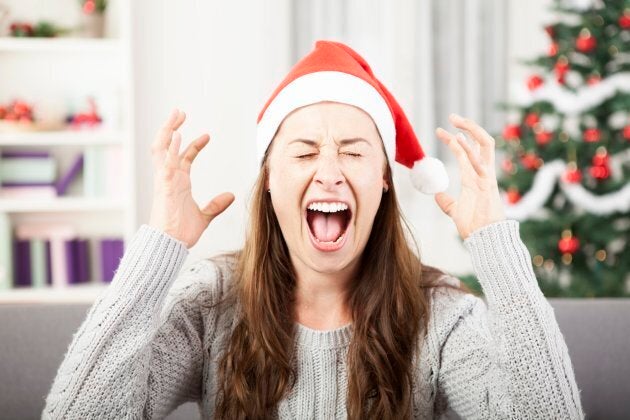 So when it happens, you can have the satisfaction of saying, "Hey! I was right!! I nailed it." The holidays will always include some chaos, and it will feel less stressful if you go along with it instead of fighting it.
Be strategic and plan
If you want to keep your sanity, remember you're dealing with children who have basic needs, and if their needs aren't met you will pay the price with bad mood and behaviour.
To avoid this, spend some time planning out the days ahead, ensuring the following things happen:
Nutritious food
Adequate sleep
A time to burn off energy
A time to wind down
Parental attention
Review your plans and think creatively: If you're staying at a friend's house and dinner is being served at 7:30 p.m. when your four-year-old eats at 5:00 p.m., you should probably pack some fast, easy, protein-rich, snacks to hand out to your tot.
Remember, kids can miss a bit of sleep, but after a few days it adds up. So, don't schedule back-to-back trips that mess with bedtime.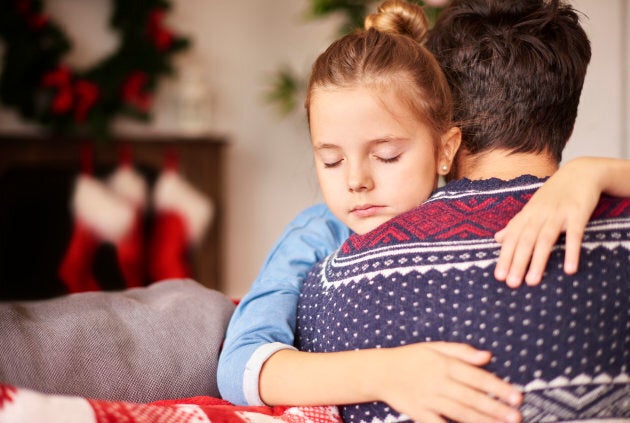 Pack a bag of quiet activities and books to help your kids wind down (and maybe even nap!) each day. Believe it or not, you can have quiet time on the road or while visiting. Otherwise, you will have a jumping bean to deal with.
If you want your child to give you some alone time while you share a glass of wine with a friend, be sure to have a quick game of cards or read a chapter of a book together before expecting them to play independently for an hour. This will reduce attention-seeking and the end result is more enjoyable for everyone.
Don't overschedule yourself
Time pressure is a major stressor during the holidays. So, something as simple as leaving more time for chores, or politely declining invitations to holiday parties can really add up and make a difference in our stress levels.
Treat yourself to a Molly Maid cleaning service, and fill your freezer with frozen entrées that can be cooked without much prep. And don't forget to delegate tasks to others. You have a whole labour pool of people in the family and kids love to be helpers if you approach them encouragingly.
Remember what's important
The closer we live out our values, the happier we become. Remind yourself what's important this season — write it down and post it on the fridge if you have to.
Don't let the stress of a dirty house get in the way of making great family memories with your kids. I love the saying, "Kids want our presence not our presents." Wouldn't it be better spending the holidays playing board games and tobogganing instead of being tired and frazzled from hunting down the last few gifts?
If you're feeling agitated and pulled in too many directions, head to the fridge, re-read your list of what's really important, take a deep breath and let it go.