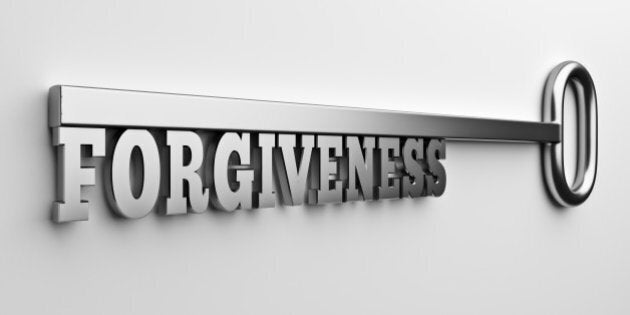 It was not your typical Hallmark moment.
After losing her beloved sister Miriam to kidney failure, Eva Mozes Kor spent hours in a Hallmark store trying to find the right card to thank a doctor. But it was an impossible task. After all, while the doctor in question did help honour the memory of Kor's sister, he didn't do anything whatsoever to make Miriam's life better when given the chance decades ago.
Believe it or not, Kor turned to Hallmark in the mid-1990s when looking to thank a former Nazi for going on the record about his job monitoring the gas chambers that murdered her parents and two older sisters. As identical twins, Eva and Miriam were spared execution after their family was sent to Auschwitz because they were deemed to have value as human guinea pigs for the genetic experiments conducted by Josef Mengele (aka Hitler's Angel of Death). And since Miriam eventually died as a direct result of toxic injections given to her by Mengele's medical minions, there was little chance Kor would find an appropriate card among Hallmark classics with messages such as "Thanks, Coach!"
In her heart, Kor -- who runs an organization called CANDLES (an acronym for Children of Auschwitz Nazi Deadly Lab Experiments Survivors) to help Mengele twins collectively deal with the past -- knew Hallmark would not have a card that fit her situation. "But I looked anyway because I didn't know what else to do. I mean, how do you thank a Nazi?" she recently told me after speaking to an Ivey Business School class.
After leaving Hallmark empty-handed, Kor had an epiphany. Forgiveness, she realized, is how you thank a Nazi, at least if you are inclined to forgive people who do the worst things imaginable. And as far as Kor is concerned, everybody should be so inclined.
Why? Well, after forgiving her first Nazi, Kor never looked back, at least not in the same way. Painful memories remain to this day, but they now exist in the jolliest person I have ever met as a journalist.
Simply put, the 81-year-old's philosophy is live, let live and forgive anyone who doesn't do the same, especially if they cause you pain and suffering. For obvious reasons, not everyone agrees. But Kor is on a mission. She has forgiven Mengele, not to mention the haters responsible for the 1993 firebombing of the CANDLES Holocaust Museum and Education Center in Indiana, where Kor now lives with her husband, another Holocaust survivor. More recently, Kor caused a stir by forgiving former SS officer Oskar Groening during a break in his trial for working as a death camp clerk. The so-called Bookkeeper of Auschwitz was so overwhelmed by Kor's gesture that he gave her a kiss that was tweeted around the world, creating a mixture of hope and outrage.
"Some called me a traitor," Kor says in an Ivey Business Journal feature on lessons learned from her heroic struggle as a Mengele twin, "but they don't understand forgiveness."
For the record, Kor doesn't see forgiveness as a means to make bad people feel better, although she admits to being surprised by her ability to like what she calls reluctant Nazis. As she sees it, forgiveness is for victims, who have the right to be happy, and that requires getting out from under the daily burden of pain and anger. In other words, forgiveness empowers victims to heal because it gives them power over the individuals who chained them to misery.
Kor not only practices what she preaches, she preaches a lot, and not just to Holocaust victims because she firmly believes everyone can benefit from forgiving offences big and small. Forgiveness, she argues, delivers internal peace while clearing the mind of hate, making people more content and productive in both their personal and professional lives. And that brings us to her Ivey visit, which was sponsored by the Ian O. Ihnatowycz Institute for Leadership as part of its ongoing commitment to encouraging and enabling business students to develop leadership character.
Kor presented her philosophy to MBA students enrolled in the business school's Transformational Leadership class, which focuses on developing 11 core dimensions of leadership character and their associated elements. The class discussion that followed was intense. But that was the point. "We really wanted to help students explore forgiveness, what it takes, what it means, which traditionally gets little attention in leadership development," Ivey Professor Mary Crossan told IBJ, noting that forgiveness is a big part of humanity -- one of the character dimensions linked by Ivey research to good leadership. "Not being able to forgive forces leaders to carry a lot of baggage. It is also important to note that while this class really focused on forgiveness of others, a big part of forgiveness has to do with forgiving oneself."
When Fahad Tariq signed up for Crossan's class, the former Ernst & Young manager thought it would be an easy credit. But he now considers Transformational Leadership to be one of the hardest and best courses in his MBA program. "Reflecting on who you are as a person and remaining committed to your values sounds a lot easier than it is," he notes in a commentary. "I had to think deeply about my failures, regrets, role models, motivations and aspirations. It was an exhausting exercise meant to make us aware of why we act the way we do. The end goal was to develop the positive character traits that every successful leader must embody, including integrity, courage, accountability and humanity." And as far as Tariq is concerned, one of the people who made him think the deepest was Eva Kor. "This to me," he says, "was a clear example of resilient character. She could have been vengeful, and justifiably so, but she recognized she could have a greater positive impact by demonstrating magnanimity."
ABOUT THE AUTHOR: Thomas Watson is editor of the Ivey Business Journal published by the Ivey Business School at Western University in London, Ont.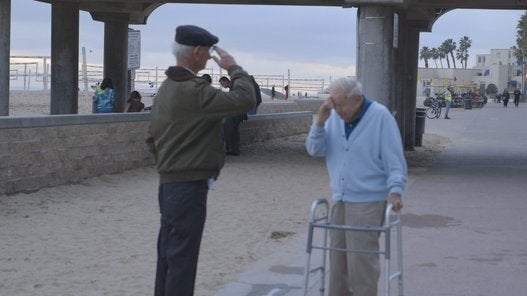 Holocaust survivor reunited with rescuer