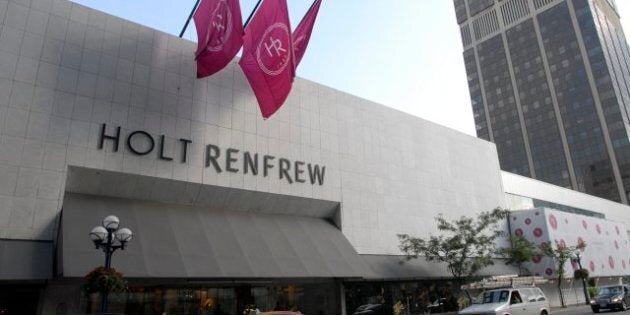 Workers at a Toronto-area Holt Renfrew store have come up short in their bid to unionize.
Following a tense organizing drive, a majority of employees at the Yorkdale Shopping Centre location voted on Thursday against joining the United Food and Commercial Workers of Canada (UFCW).
According to the UFCW, the "no" vote came after an "aggressive campaign to deny workers the right to come together and have a say in their compensation and working conditions."
"Holt Renfrew employees describe an employer campaign of coercion and intimidation to thwart their unionization attempt," the union said in a statement on Thursday.
The union said it would be reviewing potential violations of the Ontario's Labour Relations Act, and will consider challenging the legality of the luxury retailer's actions in the run-up to the vote.
Alix Box, senior vice-president of sales and marketing at Holt Renfrew, issued a statement Thursday night, expressing pleasure at the outcome.

"The decisive vote outcome clearly reflects the wishes of our Yorkdale team. We are not surprised at the union response, it is not unusual following an unsuccessful union organizing effort."

She also addressed charges of unfair labour practices.

"We are comfortable that the union allegations are without merit, and that we have conducted ourselves in an appropriate manner and entirely within the law."
According to workers at the helm of the organizing drive, the move was prompted by changes in the compensation and commission structure that had resulted in thousands of dollars of lost income annually even as the company posts strong sales.
A "yes" vote would have made the Yorkdale store the only unionized Holt Renfrew location in Canada.
Popular in the Community