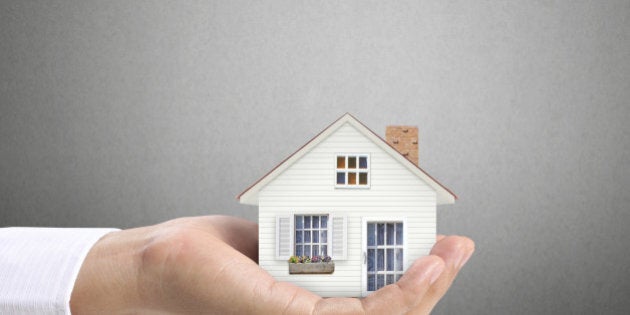 So, you just bought your first house? Or maybe you upgraded to the street you've always dreamed of moving to? Congratulations!
Of course, with all the great things that come with home ownership, there are obligations too, like mortgages that need to be paid and insurance that needs to be in place to protect your investment (and the interests of the lender that gave you that mortgage.) While most people think about home insurance as protection for costly events that can happen to their home, it's also important to think about the things that can put your ability to pay for your home at risk.
To help you protect your dream home, no matter the situation, here are a few insurance tips and must-haves for your new purchase.
When you think about house insurance, usually what comes to mind is coverage for things like theft, vandalism, fire, storm damage, etc. That type of insurance is often called a Homeowner's Policy, and covers these items and more. Most basic homeowner's policies will insure for loss against:
Damage to your house. Things like storms, fires, lightning, break-ins, etc. can all lead to damage to your house and other structures on your property, like stand-alone garages, garden sheds, and fences. If you have a pool, talk to your insurance company and/or broker about special insurance for homeowners with pools.
Loss to your belongings. This covers your loss of the items in your house, like furniture, jewelry, art, or your other personal possessions in the event of a fire, disaster, or loss from theft. This coverage typically also covers you against loss while travelling, or when your belongings are outside of your home. For example, jewelry lost or stolen on vacation can usually be covered under a homeowner's policy.
Liability coverage. This covers you from lawsuits filed by others. For example, if a neighbour slips and falls on your steps, or your child accidentally breaks a window or damages your neighbour's property with an errant throw of a ball, the damage may be covered by your policy.
Living expenses, like hotel costs, in the event your home needs to be repaired due to damage from a fire, flood, or other accident.
Other types of insurance to protect your home
While homeowner's insurance is a must-have to insure against the most common forms of loss, it's also important to protect the most important asset we have; one that ensures we can continue to enjoy our home - our income. Without an income, most of us will be left struggling to pay the monthly (or more frequent) payments required to keep our homes. That's why a disability insurance policy is so important for homeowners.
While many of us may have disability coverage through our benefits plan at work, more and more people who are choosing the flexibility of contract or on-demand jobs don't. It's even more important for these types of workers to have adequate disability insurance coverage.
Similarly, our benefits at work are tied to our employment. An individually purchased policy gives you the flexibility of moving from job to job without worrying that disability coverage will be lost. Unfortunately, a lender will not be as concerned with your loss of income as much as they'll want to see the payments made on your mortgage. Disability coverage will provide peace of mind for you and your lender.
Life insurance is another important consideration for homeowners. You may think, "But if I die, the lender will just take my house and my debt will be settled." Obviously, this is not a good situation if you're living in your house with someone else, like a spouse and/or children. You should have enough personally owned life insurance to pay off any debt against your house in case you die.
Ideally, you'll also provide enough cash to pay for a year of house-related expenses to give your family time to get back on their feet after losing you. Note: you may be offered life insurance by your lender when you're arranging your mortgage. Don't buy it from them! There are many reasons why mortgage insurance is not the best coverage for you.
Don't let these insurance needs prevent you from enjoying your dream home. Work with a qualified, independent insurance advisor to help you find the coverage that's best for you. Your advisor can help identify and prioritize your needs, develop a budget, and source the best coverage at the best price. Remember that your needs will change, so be sure to set time aside every year or so to have a call to discuss these changes and determine if any updates in your insurance coverage are required.
Dan Poole is the co-founder and chief operating officer at Invisor, an online financial advisor in Canada that provides personalized investment management and insurance services.
Follow Invisor on Facebook, Twitter or LinkedIn for insights into financial markets, personal finance tips and other educational content.
Follow HuffPost Canada Blogs on Facebook