The largest non-bank lender of mortgages in Canada is in the midst of an unparalleled existential crisis, and some are wondering whether the lender's troubles are the canary in the coal mine for a Canadian housing bubble.
Home Capital Group's shares fell by 65 per cent on Wednesday, on news the company had secured a $2-billion line of credit to keep it running. The very fact it needed such a loan appeared to spook investors.
The same day, credit rating agency DBRS downgraded Home Capital's debt to BB, from BBB (low), saying that $2-billion loan is too expensive for Home Capital to handle.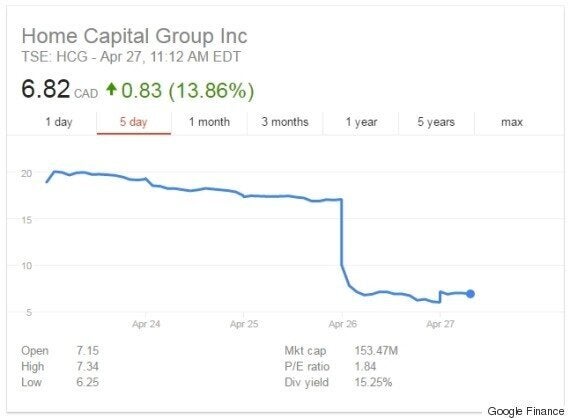 Investors are heading for the exits. The company has lost nearly $600 million in deposits in recent weeks, the Financial Post reports. Its shares saw some bounce-back on Thursday, trading at $6.82, up 14 per cent from the previous day's close, as of 11:30 am ET. But the company's stock price is down more than 78 per cent since the start of the year.
Began with mortgage fraud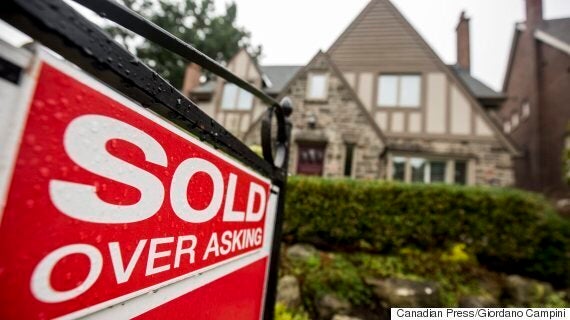 But that investigation led Home Capital into hot water. The Ontario Securities Commission earlier this month accused the company's leadership of issuing "materially misleading statements" about its investigation into the alleged mortgage fraud.
The company's chief financial officer, Robert Morton, was removed from his position following the OSC's allegations, and the company's founder, Gerald Soloway, will be stepping down from its board.
Will it infect the whole mortgage market?
But more worrying may be the chatter among market observers, some of whom are wondering whether this might be a sign of bigger problems in Canada's overheated housing markets.
Some blogs declared that this is the first sign that Canada's housing bubble is about to pop.
"It doesn't take a lot to topple a house of cards," wrote former Member of Parliament-turned-housing market blogger Garth Turner.
"Or in this case, a nation of toppy houses floating on a foundation of debt. Maybe it's just another week of excess borrowing and undisciplined spending.... Or, perhaps, this is it. The moment of capitulation. Over the cliff."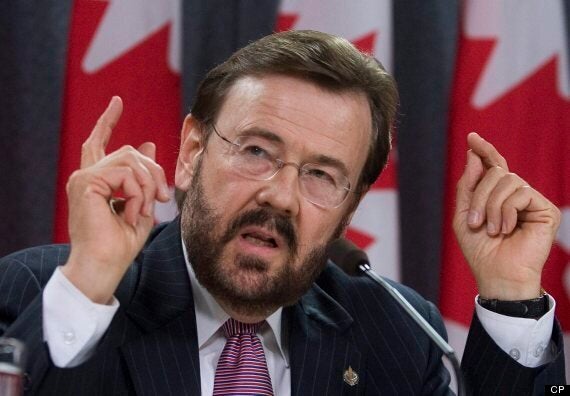 Investors took out those concerns on Canada's other mortgage lenders. Equitable Group Inc. shares fell nearly 32 per cent on Wednesday, despite strong earnings and positive outlooks from analysts.
Canada Mortgage and Housing Corp., the government-run mortgage insurer, worked to reassure investors.
"We have no significant concerns about the quality of the mortgages in the Home Capital portfolio," it said in a statement. "We are not concerned about either the current state of our financial exposures nor with the Canadian housing finance system in general."
The panic calmed down a little on Thursday, with most lenders recovering some (though not all) of their losses from Wednesday. The Globe and Mail reported Home Capital is now exploring selling itself, retaining RBC Capital Markets and BMO Capital Markets to advise on "strategic options." Some analysts speculated the company may have attractive assets for Canada's big banks.
"It won't take long to get more clarity on Home's viability," wrote Rob McLister, founder of RateSpy.com, on the Canadian Mortgage Trends blog. "Expect a series of major announcements from the company, and perhaps regulators, in the next few days and weeks."
CORRECTION: An earlier version of this article stated that DBRS has downgraded Home Capital's credit to BBB. In fact, DBRS downgraded Home Capital to BB, from BBB (low).