For some potential homebuyers, one of the most crucial spaces isn't even inside the house.
Spacious kitchens, luxurious bathrooms and finished basements are great if you're trying to sell a home. But that won't mean squat to many buyers unless they've got a place to park their car.
"Some families won't even come out to look at the home because parking is so important," says Fatima Bregman of Re/Max Realty.
The Toronto-based realtor knows first-hand how much of a deal-breaker a lack of parking space can be: it's one of the biggest hurdles she had to overcome when selling in the city's up-and-coming Riverdale neighbourhood.
"Parking is always an issue, especially if you're trying to sell a family home," says Bregman.
But that doesn't mean you're completely out of luck — so long as you're willing to make concessions on price.
For more on how much of a price drop sellers can expect to lose out on, check out the video above.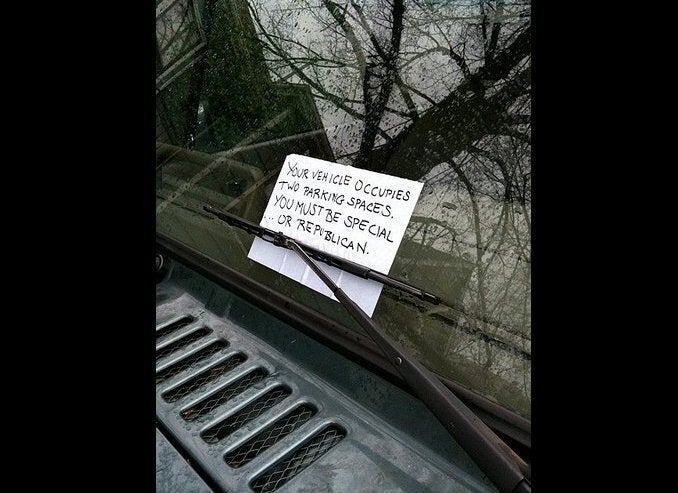 Funniest Bad Parking Notes