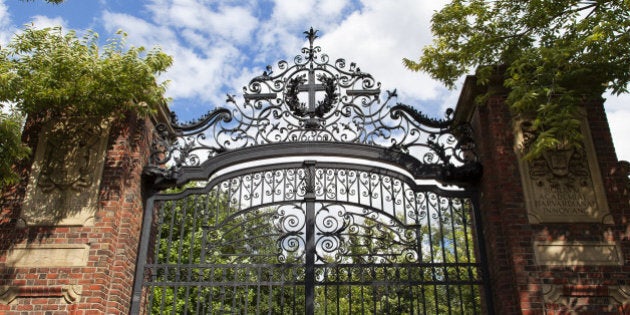 "It is not who we were meant to be it is who we want to become that will lead us to our path of success".
There are careers in our society, such as the ones in the STEM fields, that require a high level of education that follow a conventional path. For many young women this will be a good enough reason to stop following their calling. Some girls are dreaming of becoming technicians, engineers, scientists or inventors of something that will revolutionize the world we live in. Many people around them are probably telling them to stop dreaming because they do not belong to the right calibre in order to do so.
Many young women today are not encouraged to dream big enough because of their current circumstances such as living below poverty line, or being homeless. Furthermore, the young women do not have enough role models to look up to, success stories of strong women who overcame adversity are not talked about enough in the media. This is about to change.
Tonika Morgan is on her way to Harvard but her start in life was not always easy. A former homeless youth in Toronto, she wasn't the young woman who was supposed to make it, according to her former vice principal at least.
A high school dropout, not because she wasn't a good learner, but because her circumstances will not allow for her to attend school. How many young woman feel the same way right now? How many young women feel like they do not belong in the school system? Tonika did at the time yet she followed her heart and the ambition to succeed became stronger than the negative comments from the outsiders and throughout her unconventional path to success she achieved all of her goals such as get a university degree while working full time.
At 17 she was a homeless youth living in a shelter and at 25 she gained her university degree. It took her a while to finish school but her determination to succeed did not stop her from focusing on what's important.
After she earned a Bachelor's of Arts degree at Ryerson, one of the most prominent universities in Canada, and the same university that her former vice principal predicted Tonika will never get into, she went to follow her heart once again and she founded The Beat Academy, a non-profit organization exclusively dedicated to the creative and economic advancement of young producers from around the world. Promoting the Toronto community around the world, and one now-famous producer that you may have heard of if you follow the Holy Grail a.k.a Jay Z, Wondagurl, Tonika has never forgotten where she came from. She has always been ready to aim higher and with that to inspire the next generation to do the same.
After she achieved all of her goals that had showed other people that an unconventional path to education can take anyone to a high level of success, Tonika decided to achieve a goal of her own: attend Harvard University! While filling out the application to Harvard, voices in her head would tell her similar things that the nay sayers in the past have said to her:
"Don't be unrealistic"

"They'll never let you in"

"You're not like the rest of them"

"You don't belong"

"You're not smart enough"
Although she silenced those voices and applied anyways, she still did not think she'd get in.
"My strategy was to exhaust the admission committee. .. keep applying until they get sick of hearing my name or just get used to hearing my story that I'd just become a candidate that they'd want to have in their program."
Knowing Tonika for many years now, and her being one of the main reasons why I attended college, I know that when she sets a goal nothing will stop her until she will achieve it.
With another goal achieved now that she's accepted into Harvard from her first try, Tonika is supported by the people around her, family members, friends colleagues, the media and complete strangers who are contributing to her crowdfunding campaign in order for her to be able to actually make this goal a complete reality.
I will live on a park bench if it means I can attend this school, but I need your help to make sure I get there.
The unconventional path to education is well too familiar to many young people but it is up to us to create change and to show others that anything is possible when we put our mind to it and there is no one that will stop us from doing so, not even financial burden. It takes a village to raise a child and young women, such as Tonika, are our children to support and to look up to. Although she still has some more money to raise, Tonika is well off to a great start and she is now a major source of inspiration to the next generation alike. If she were to talk to you right now she would tell you without hesitation: If there is anything in life that you want, just go for it. If I were to listen to the negative people around me I wouldn't be where I am today. Keep it positive!
The sky is the limit but why stop there?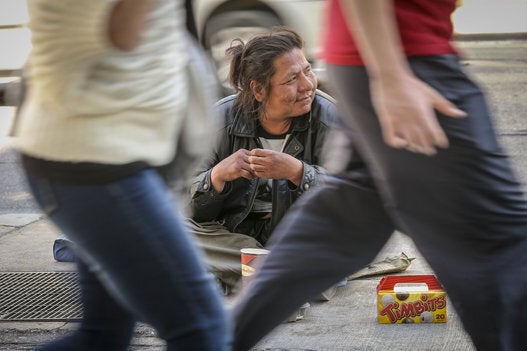 Canada's Homeless