It can take less than 10 seconds for a youth to become homeless.
The multitude of reasons why kids end up on the street is mind boggling. For instance, a young boy disclosing to his family that he is homosexual leads to him being kicked out; a new young immigrant who's single mother passes away and has no other family here in Canada and nowhere to call home; someone suffering abuse at home finds it safer to be on a park bench; a teen who is fighting with his or her parents due to an undiagnosed mental issue or learning disability. And the list goes on.
In York Region, homeless youth, more often than not, do not fit the stereotypical profile. Unlike urban centres, these young people are often homeless not just due to poverty. They stem from middle-class families and end up on the street for a variety of reasons.
For the last two years, I've participated in the 360⁰Experience, an event in which community members come together to spend a night as a homeless youth in order to raise awareness and funds to support programming for these youth.
I have been given scenarios that involved making my way to one of the limited number of shelters in York Region in freezing temperatures. When I arrived to find they were at capacity, that's when some real eye-opening lessons came to the forefront about how some youth spend their nights, sometimes night after night doing the following just to survive:
Night walking: Walking kilometre after kilometre, sometimes, just trying to stay warm.
Coffee shop hopping: This is one way to keep warm and feel safe, while trying not to be kicked out prematurely for loitering. Having worked many years in retail, I can see why there is a reluctance to allow loitering even when the youth's main intention is seeking warmth and not disturbing a business.
Bus napping: This is a technique used by many youth who do not have a place to stay or do not feel comfortable staying in shelters. They will purchase a bus ticket and ride that single bus all night until the route ends. Many times they are kicked off the bus before night's end. I spoke to the bus driver who mentioned that many evenings they'll have one or two homeless individuals on the bus and that it's an unfortunate circumstance. More often than not, they are non-threatening and just looking for a space to stay warm.
Find shelter outside: In my cases, this means sleeping on a snowbank (if you are lucky, in a sleeping bag on a tarp) for moments of rest. In my experience, I had no choice as the shelters were full. During this time, I wondered how anyone could do this night after night and still be able to function in class the next day or even hold down a job. I had to attend a meeting the following afternoon and found it extremely difficult to concentrate.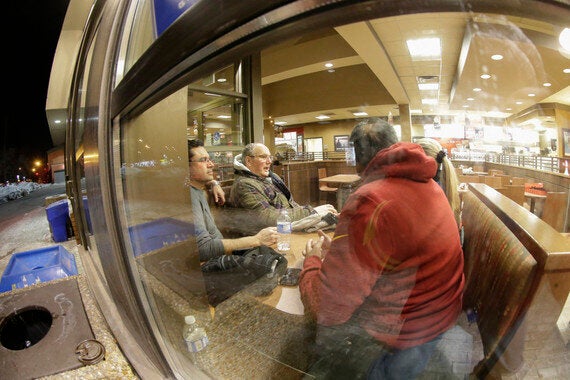 You feel as if you are completely on your own and cannot drop your guard.
Many of these kids are still in school, trying to keep up a normal appearance and not draw attention to their situation. When they are not in a shelter or sleeping on a friend's couch (frequently moving from house to house), many are forced out to face the type of scenario I just described.
During this process, my biggest challenge, other than keeping warm, was staying safe or having that secure feeling. Something as simple as a young man charging at me for what turned out to be a request for a cigarette significantly increased my heart rate. Having a police cruiser pull up and ask if I was OK and "What are you doing on the street at this time of night?" was not something I had ever faced.
You feel as if you are completely on your own and cannot drop your guard.
I clearly have a lot more to learn -- and so do many others. Our young people are too important to let them down. That's why I'm participating again this year. These nights confirm that our kids cannot continue to be homeless.
Jeff Faria is a board member of 360⁰kids and will be participating in his third consecutive 360⁰Experience.
Follow HuffPost Canada Blogs on Facebook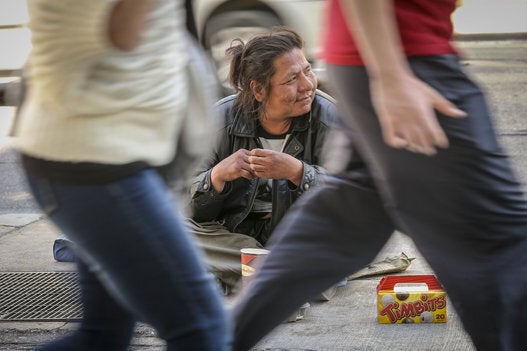 Canada's Homeless