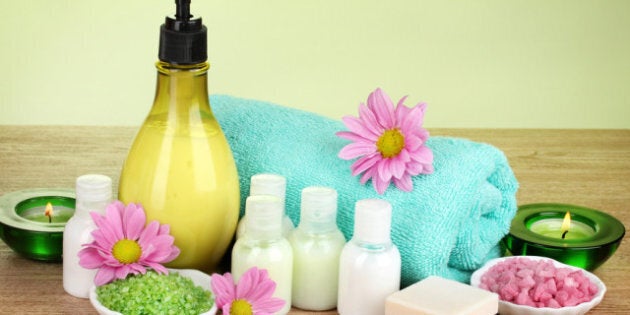 We're all about making life easier. So here, in our regular feature 10 Tips, we'll equip you with tricks that'll make any task -- from buying art to picking the right shade of lipstick -- seem simpler.
The next time you're cooking with olive oil, you may want to consider saving some for your skin.
With Earth Day just around the corner, some of us may be thinking about how to be a little greener with our beauty routine. We've all heard of food-based masks and hair treatments, but oils and baking soda, for example, can easily be used to make everything from deodorant to homemade shampoo.
"You could spend a lot of money, and most women use dozens of products everyday. If you make your own, you have complete control over your ingredients," says Adria Vasil, author of "Ecoholic Body."
If you're not looking to change your beauty shelf right away, she recommends sticking with the "spa experience."
"You don't have to be Martha Stewart... I'm not. Whisk an egg with yogurt and honey for a mask. Put on soothing music and relax... each recipe [takes] about 30 seconds [to make]," she says.
Vasil does, however, recommend we pay more attention to our skin during hotter months. "This time of year, our skin gets exposed to UV rays and air pollution. Give your skin a break at night or on the weekends," she says.
Check out some of Vasil's DIY beauty tricks below.