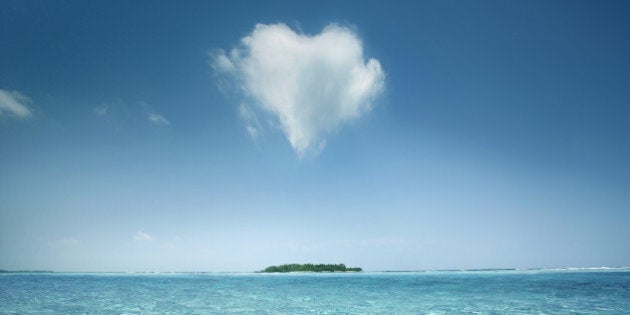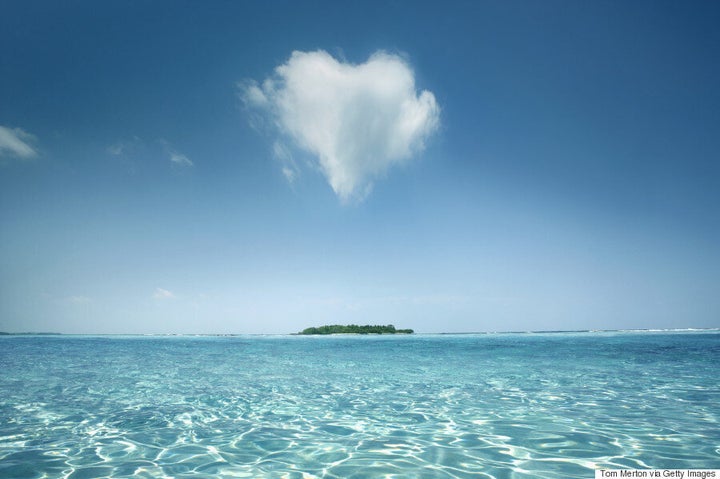 You've doled out thousands of dollars for your wedding, spent countless hours planning it, but now you're stress-free, in love and ready to escape.
Honeymoons are different for everyone. Some couples choose all-inclusive resorts for hours of lounging, swimming and eating, others may decide to stay in their own cities, and for some, honeymoons are a great excuse to try that backpacking trip that never happened. But when it comes down to it, you don't have spend thousands of dollars to get a romantic experience.
According to a 2014 survey by Wedding Bells, the average length of a honeymoon for couples in Canada is 8.9 days, and the most popular destinations (since 2010) are the Bahamas, U.S. and Italy.
Lynzie Kent, wedding planner and owner of Love by Lynzie in Toronto says these days, more couples aren't taking honeymoons directly after the wedding.
"Wedding expenses can creep up and couples will take smaller weekend style getaways immediately after their wedding to a family cottage or to a quaint town," she says. "They take a full honeymoon later on and in some cases, this could be one or two years after the wedding. I find a lot of couples are preferring to save for the purchase of a house rather than a honeymoon."
Kent says she is also seeing more couples use honeymoon registries (where guests' gifts can be donations towards your honeymoon) and more non-traditional destinations like South East Asia, New Zealand and California to fulfill bucket list wishes.
But other couples may feel honeymoons are old-fashioned, and since people tend to live together before marriage or have kids, the idea of "starting a new life," may already exist, says Laura Kalcsa, editor and owner of The Wedding Ring on Vancouver Island. But she says that's no reason to forget about the honeymoon.
"Some time together can be just what the doctor ordered to bring intimacy back to the forefront of your relationship again," she says. "There are no more linen colours or seating charts to argue over, so the honeymoon can be a time to concentrate back on your private lives and future together."
For trends, Kalcsa is also seeing more Canadians stick within Canada to explore our natural landscape, romantic resorts and of course, foods that differ from province to province.
With the help of our experts including a spokesperson for Flight Centre Canada, here are the best honeymoon options and ideas for seven different price points. Of course, these are not set in stone — final costs really depend on where you live in Canada and what time of the year you go. Let us know in the comments below where you went on your honeymoon.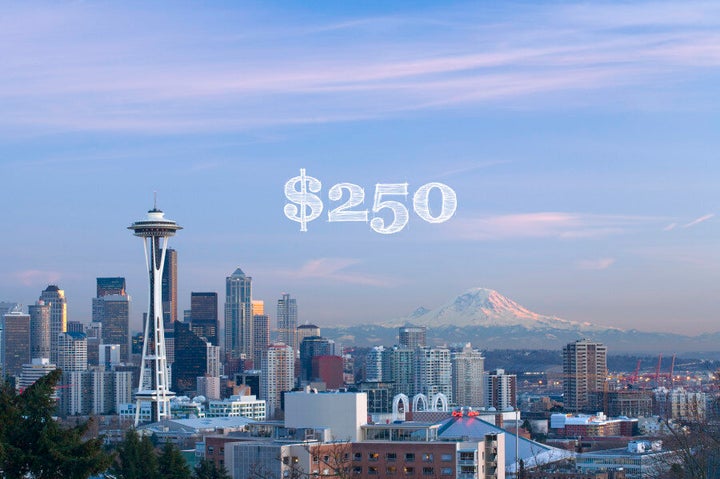 Honeymoon Options: Try a staycation or one-night stay at a hotel in your city. You don't necessarily have to leave home to have a romantic getaway.
Destination Ideas: Depending on where you live, flights or even gas will affect how far you can travel. For example, if you are in British Columbia or the West Coast, try destinations like Seattle, Whistler, or Victoria to save money. If you're in Ottawa or Toronto, head over to Montreal and vice versa.
More Ways To Save: Don't go right after your wedding. Don't travel during peak months and watch out for deals online for one-night hotel stays. Kent suggests saving some extra cash before your honeymoon by packing a lunch every day, for example, and then splurging at a nice dinner or Uber black car. Fancy.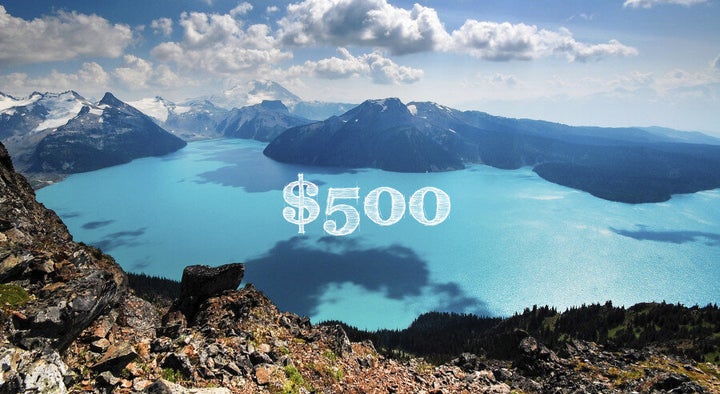 Honeymoon Options: Aim for a full weekend trip either outside the city or another staycation extended for a few nights. Oh, and this is the perfect option for you road trip lovers.
Destination Ideas: Just like the first price point, stick within your province and try a different city. If you live in a major city like Toronto or Montreal, this is the perfect way to escape the noise and head up north.
More Ways To Save: Look into Airbnbs in the area or see if you can work with the cottage owner, for example, to lower their price — this is a honeymoon after all, and people may be willing to help you save cash or give you some perks. Kent says you should also consider free activities like hiking, biking or sitting by the fireplace to cut back on costs.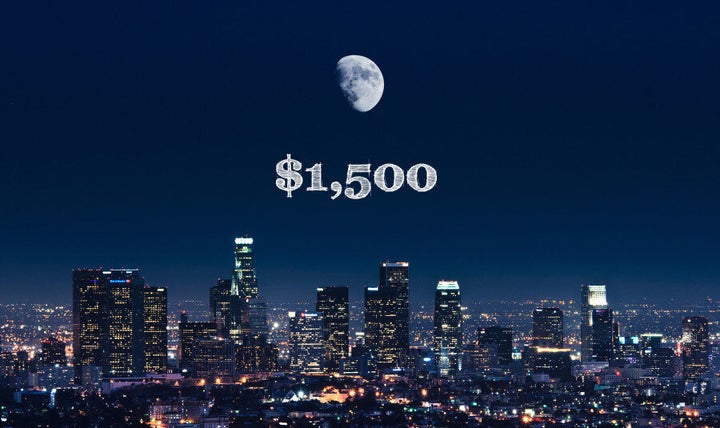 Honeymoon Options: Get a packaged deal for three nights and four days down south.
Destination Ideas: Los Angeles, Las Vegas, Palm Springs or Miami
More Ways To Save: Have travel reward credit cards? This is the time to investigate your points to see if you have enough for a flight or hotel deal. You should also be sure to set an itinerary. "Plan to have two unforgettable experiences while you are there like snorkeling, swimming with dolphins or a private dinner for two on the beach," Kent says.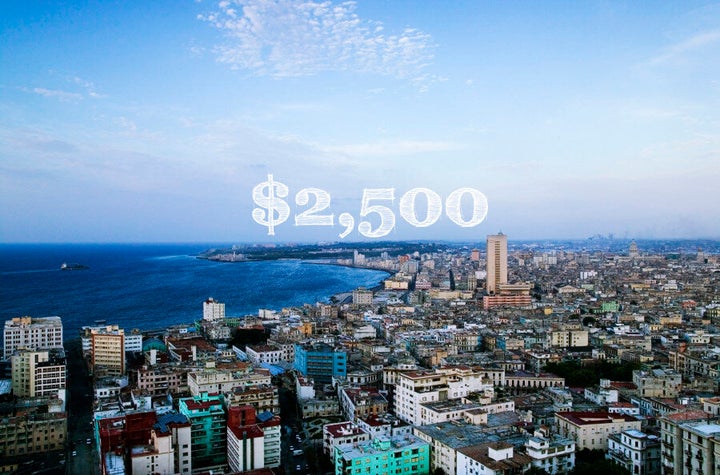 Honeymoon Options: It's time to get an all-inclusive honeymoon package. You know, the one where you can have dinner on the beach and spend all day in the pool.
Destination Ideas: Try resorts in Puerto Vallarta, Mexico and Varadero, Cuba
More Ways To Save: Again, try seasons that aren't tourist-heavy like summer months. You can also be an online troll for a week to hunt down the best deal, Kent says.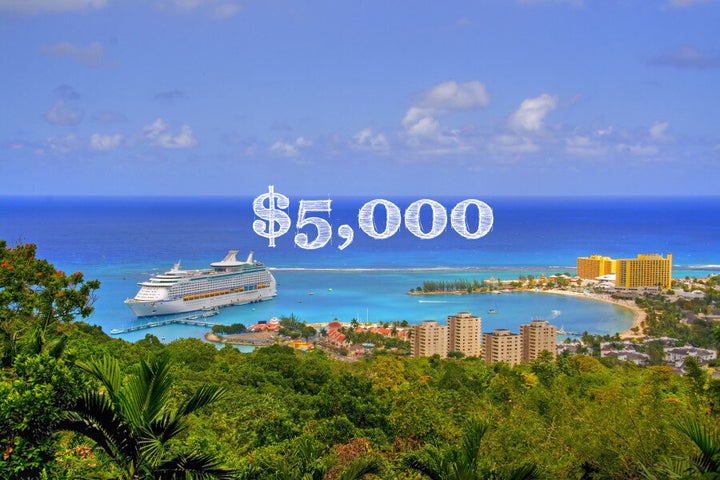 Honeymoon Options: High-end resorts to sunny destinations or a Caribbean cruise
Destination Ideas: Try four to five star hotels in Mexico or the Dominican Republic
More Ways To Save: While you do spend the bulk of your money on flights, accommodations and food, call the hotel ahead of time to see if they offer any wedding packages or adventure options.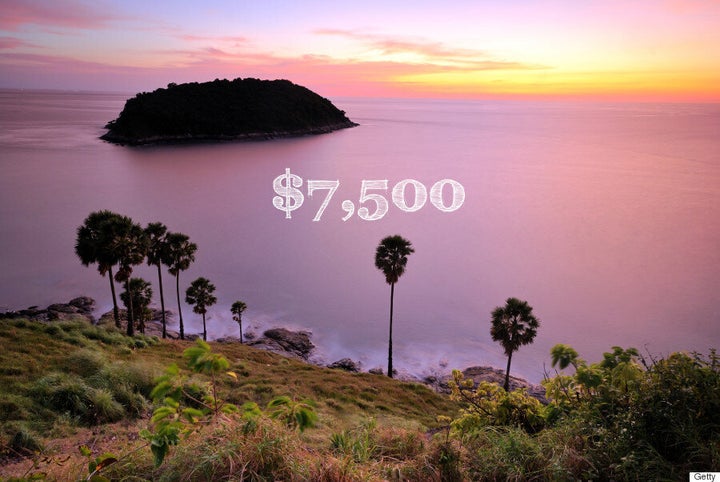 Honeymoon Options: Cross the pond and head to a European, Asian or African destination
Destination Ideas: Phuket, Thailand, Santorini, Greece, Rome, Venice or the beaches of South Africa
More Ways To Save: You may want to stay at high-end hotels or resorts, but if you're up for it and want to visit several countries on one trip, stay at lower-end hotels or opt for a hostel like the good ol' days. Or your other option, Kent says, is to stay in LA or San Francisco, for example, and splurge on a 10-day trip with wine tours, spa days and of course, shopping!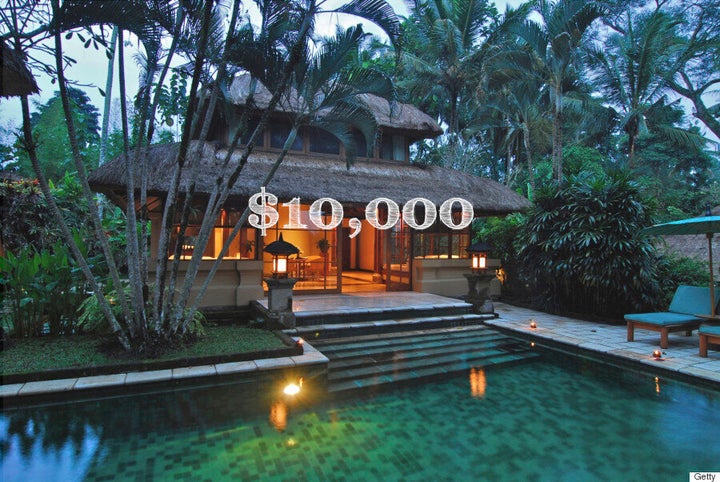 Honeymoon Options: Something big and something dreamy. If you have the chance, try leaving for up to four weeks. "Leave aside plenty of money for souvenirs from all the eclectic markets you will visit and don't forget to get medical insurance before you go," Kent says.
Destination Ideas: Rent a bungalow in Bali, the Maldives, St. Lucia or try island hopping in Australia for a week.
More Ways To Save: If you're spending this much on your honeymoon, the world truly is your oyster!
Popular in the Community