A design firm has just proven that you don't have to give up perks like a home theatre system or a guest bedroom when you live in 309 sq. ft.
LAAB Architects, based in Hong Kong, has released a design that maximizes the space inside a tiny unit that, in less creative hands, would be barely big enough to fit a bedroom.
Apartment owners Michelle Tennant and Andy Knight live in Central, a pricey Hong Kong neighbourhood that is considered the "heart" of the city.
So, instead of buying a bigger place, they contracted LAAB to do everything they could with the space they had.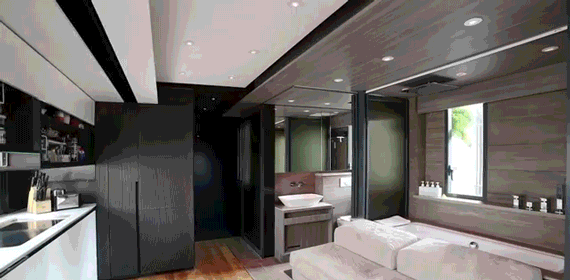 The resulting design uses a "form follows time" philosophy — spaces in the apartment would open and close depending on the time of day.
The bathtub, for example, sits right behind the living room couch facing the kitchen. A screen comes down to let occupants shower in the morning.
At night, the screen can come up, boards can be placed across the tub, then a cushion can be laid over top of them to create a guest bedroom.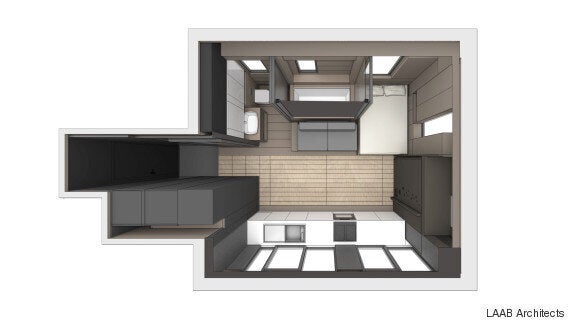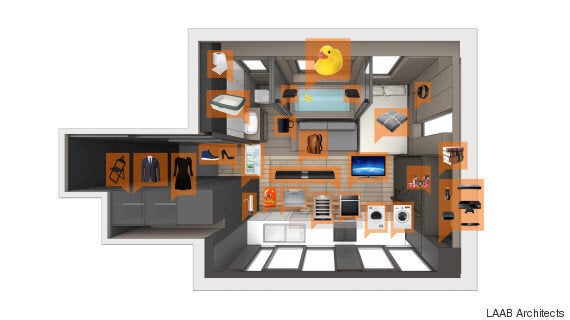 Meanwhile, the master bedroom is little more than a bed. The walls are a retractable screen and a closet that opens to reveal a bookcase.
As for the home theatre, that space has a 4K TV inside a sliding unit that lets residents watch shows at night.
The apartment also has storage space inside the floor and "cat runs" that allow their three pets to play throughout the space.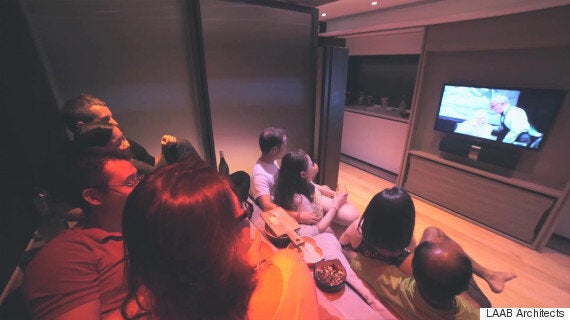 This isn't the first apartment to maximize the use of small spaces.
BosaSPACE homes, located in Surrey, B.C., allow occupants to turn their kitchen islands into dining room tables, change queen beds into couches, and even slide bedroom doors to maximize the size of a living room.
All of this in 560 sq. ft.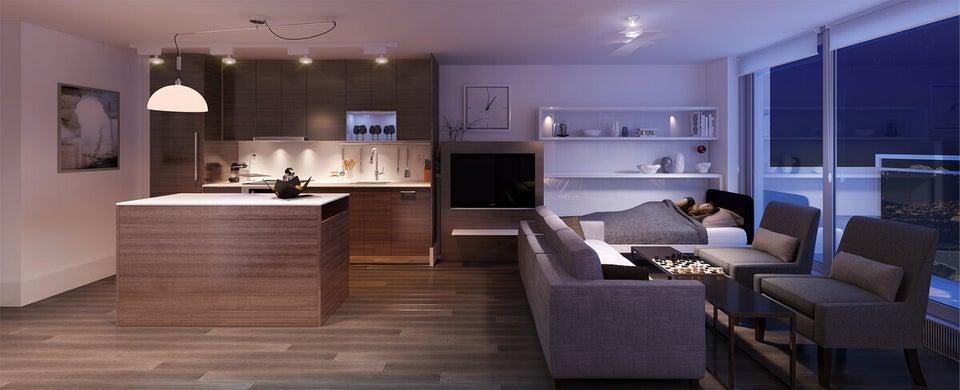 BosaSPACE
Talk about making the most of what you have!
Popular in the Community