Calling all tweeters, hipsters and dog lovers: HootSuite is hiring!
The Vancouver-based social media company is hosting an employment fair on Oct. 8 from 5 p.m. to 7 p.m. in an effort to fill over 100 job openings. It seeks anyone with a passion for social media and a work-hard play-hard mentality, said a Friday news release.
HootSuite is sweetening its hiring pitch with "Hootlandia," a "Portlandia"-inspired YouTube video that shows off the company's dog-friendly East 8th Avenue headquarters, where workers unwind with beer, foosball and ping pong.
In keeping with its Twitter-based business, the hiring fair even has a hashtag: #HootHire.
Among other positions, HootSuite is looking for an office manager, account managers, a social media coach, a mobile product manager and many more, according to its careers page. Interested applicants should come with a resume and an idea of what position they're looking for.
The hiring blitz comes just over two months after HootSuite secured $165 million for future growth in what was called the "largest ever deal in Canadian venture capital history for a software company."
HootSuite previously came under fire for hiring unpaid interns, a policy that attracted backlash on Reddit. The company later reversed that policy, agreeing to pay all interns and stump up back pay for those who hadn't previously been compensated.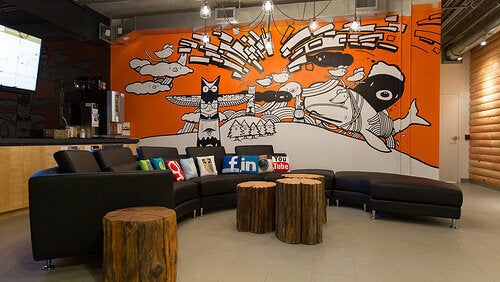 HootSuite Vancouver Office Tour