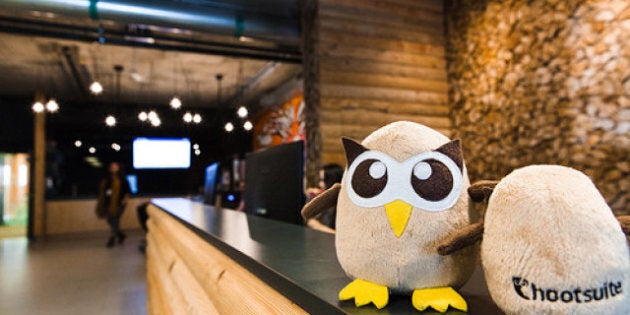 Social media giant HootSuite has ditched their once proud policy of unpaid internships following an embarrassing online backlash.
Not only will future interns be paid, but the company will also be stumping up back pay for all those who have worked for free at the Vancouver-based company for the past six months.
Postings for new paid internships will be going up in the next few weeks, according to HootSuite communications manager Sandy Pell, though details about pay levels remain vague.
"HootSuite's future internship program will be compliant with the province's ESA laws," Pell told The Huffington Post B.C. Pell added that the new pay will meet the province's minimum wage laws.
"It was brought to my attention on Friday, April 5th that HootSuite had unpaid internship postings on its website that may have been in contravention of the Employment Standards Act of B.C. (ESA)," said CEO Ryan Holmes in a statement.
According to the act, an internship merits pay if the duties performed by the intern fall under the definition of "work," qualifying the intern as an employee.
Previous to the review, HootSuite interns were asked to sign an exhaustive contract that distanced them as "independent" from the company.
"To completely remove outstanding doubt around this matter, we will immediately rectify the issue by offering full payment, including interest incurred, to unpaid interns who had roles within our company within the last six months that were not in accordance with the ESA B.C," said Holmes.
HootSuite's internships came under fire earlier this month after a Reddit thread outing the tech giant for illegally withholding pay for full-time interns. Over 500 comments have flooded the thread as of Wednesday afternoon.
"I remain confident that our program offers young professionals unique opportunities to build their careers and I will proudly continue to provide this option for those interested," said Holmes.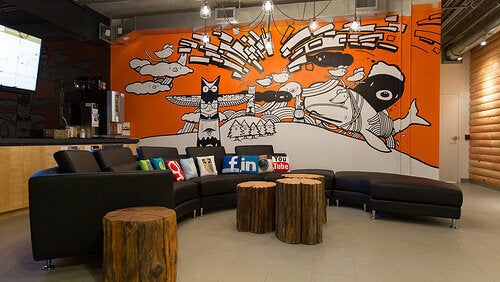 HootSuite Vancouver Office Tour