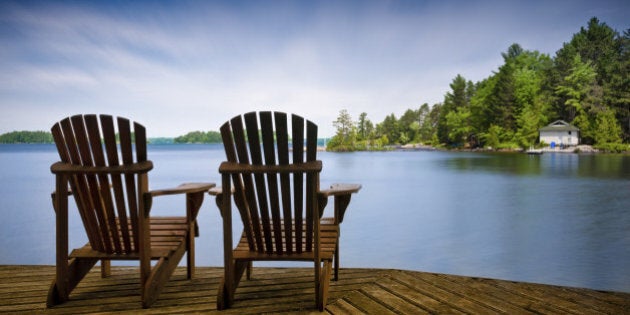 These hot and humid summer days mean that it's time for Canadians to head North to enjoy the great outdoors and a favourite Canadian destination -- the COTTAGE!
One of the great joys of having a cottage is welcoming friends and family to come and visit. However many cottage guests are not regular cottagers and because every cottage is so different, it falls to the cottage host to take a few extra steps to ensure a wonderful visit is had by all.
Here are my top five tips that will earn you the title of ultimate cottage host.
1. Brief your guests before they leave home
A cottage is like a snowflake, no two are the same, and so that means every cottage has its own unique features. Make sure to speak with your anticipated cottage guests about important elements that would change how your guests should pack. For example if you are "off the grid" you may suggest that your guests leave hairdryers and electronics at home. By briefing your guest in advance they will be able to be much better prepared to be a part of your cottage experience.
2. Let your guests know what they should bring with them
Often in the city, when a party host is asked, "What can I bring?" the answer is " Just yourselves." But at a cottage where supplies can be scarce and the nearest store may be a many miles and a boat and car ride away, it is very reasonable that guests may bring some extra provisions. Many cottage hosts assume their cottage guests will know what to bring but since every location is unique the most gracious thing a host can do is answer the question honestly. For example as a host -- you might ask your guests to bring a case or jug of water and some fresh corn and peaches from the farm stand on their way in. By giving guests a specific "shopping list," if there is something you would like or need them to bring, it makes them feel like they are contributing to the cottage experience and it lets you be a better cottage host.
3. Greet your guests with a tour on arrival
A gracious host will start the visit with a welcome drink (e.g. iced tea, lemonade, or something or stronger!) and a tour. First stop (before or after the drink -- depending on the drive up) is to their room to show them where they can put their bags. Then you should take them through the cottage and walk them through all of the elements they will need to use while they are with you, focusing very specifically on washrooms and kitchens. Any special information related to septic systems or water use should be shared at this time to avoid unpleasant mishaps later in the visit. Specialty features like docks, boats or golf carts should also be toured so that your guests understand what they can use and how they should use it. This sets the stage for a positive experience for everyone.
4. Make your guests feel at home
Every cottage host knows what will be needed at their cottage to have a great visit and so the ultimate cottage host should provide a little welcome package for their guests to ensure they have a wonderful visit. This is in addition to the "basics" which include but are not limited to: fresh sheets and towels, clean rooms and wonderful meals. The welcome package should include the niceties for your cottage. For example if you are in a very remote (aka "buggy") location you might provide very good insect repellant, extra sunscreen, biodegradable soap and some scent free lotion to ensure a pleasant visit. A book or two left in their room about the history of the cottage area are also a nice touch to help your guest connect with the your special place.
5. Plan your guests stay, so they don't stay too long
As a host you know exactly how long you can have visitors come to stay and still enjoy their company. Ensure that when you book your friends and family to visit you invite them for the days and timing that works for you and your family. Every cottage has its own rhythm. Some can be filled to the brim with guests all summer and some have visitors much more rarely. Since only you as host know that rhythm it's up to you to set the time frame so that every one has a wonderful visit.
It's a wonderful gift to be visited by friends and family at the cottage. They help us create memories of summer that last a lifetime and by being a thoughtful and gracious host you can ensure that they are memories that you will treasure rather than try to forget.
Enjoy these fabulous weeks of summer while they last! Labour day will be here before we know it.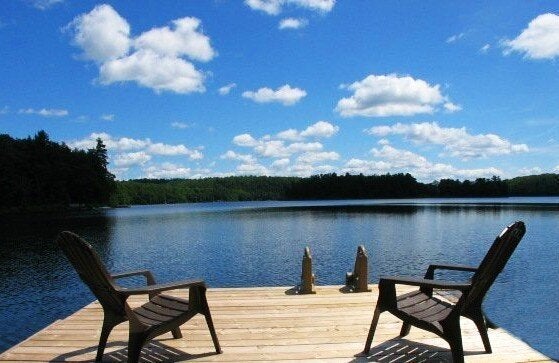 Most Expensive Cottage Countries In Canada (2014)