The days are shorter and colder, and if there isn't yet snow where you live there will be soon. But we've got at least one thing to look forward to in the coldest, darkest months of the year: hot chocolate.
Canadians love all kinds of hot beverages of course, including coffee and tea, but hot chocolate has a special place in our hearts too. This country is the 15th highest chocolate consumer per capita worldwide according to Western Direct Insurance and in 2008 each of us drank 4.2 litres of chocolate drinks every year — a number that is expected to have risen since then.
You won't find us arguing against a classic mug of hot chocolate or even one of those instant mixes. But sometimes it's fun to get creative, and that's where these 28 hot chocolate recipes come in. From vegan hot chocolate to mixes topped with whipped cream, white chocolate to dark, sweet to spicy, there's a recipe for everyone here.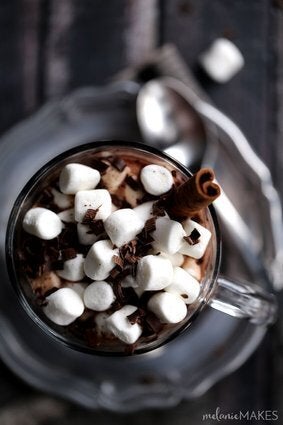 Hot Chocolate Recipes