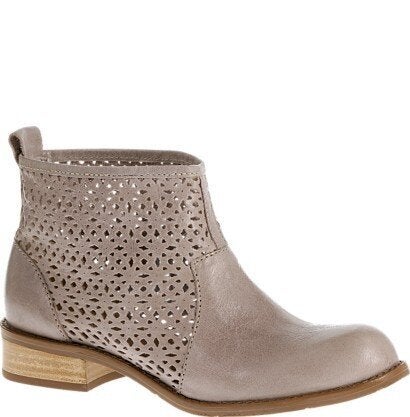 I used to have only two pairs of shoes and one pair of boots in my closet. The shoes were one pair of black shoes and one pair of white shoes. As you probably guessed, the black pair were for winter and evening events and the white pair for the summer.
Not really that imaginative or fun. But recently, I have expanded my shoe wardrobe and of course, if you have been reading my blog, it has to be comfortable and stylish. Wanting to learn more about how I can expand my footwear and learn more about the latest spring trends, I spoke with Diego Greco, Product Line Developer for Hush Puppies Canada.
Diego shared with me what will be on trend for spring and what are the hot looks right now!
What are the top styles this season to keep warm and still look stylish?
Some of the top looks if you are still in a cold season are:
Tall leather, or over the knee boots with some insulate lining. Rain boots were once again very popular. Fleece lined military boots or combat boots (waterproof) also very trendy.
What are the top colours for this season (winter but almost spring)?
While black and rich tans dominated the Fall, colours to look for in Spring are:
White, neutral colors, light blue pantones, metallic colors, and look for yellow as well.
What to look for in waterproof shoes and boots?
When shopping for waterproof boots, you need to know that the upper material is waterproof as well as that the construction of the shoe either contains a waterproof inner membrane, or is seam sealed.
How to care for your shoes and boots with the salt and other debris on the road?
1. Always spray new boots with a waterproofing agent, this increases their water resistance.
2. Clean off any salt stain as soon as you spot it. Use a recommended cleaning agent.
Fresh salt stains can be wiped clean using a damp warm cloth.
3. If your boots are leather, keep them well polished. All types of boots should be kept clean.
4. Never store boots without cleaning them first.
Looking towards spring what are the top trends for shoes and boots?
There will be many trends this season, but some trends will be:
White sneakers or multi colored athletic shoes
Platform or flatform sandals
I am going to use these style tips now and as I look forward to spring. I will have a spring in my step!
Please share your comments below. Your suggestions are always welcome, as I continue on my journey to enjoy life to the fullest.
Popular in the Community