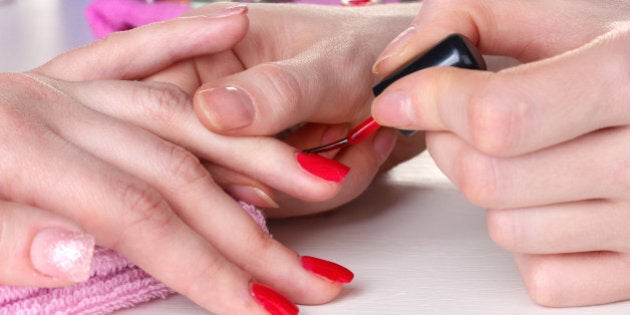 I love pretty nails and toes! With spring here and the weather getting warmer, now is the time to look at the top trends and how to's to care for your manicure and pedicure.
To find out the hottest trends, I spoke with Kimberley MacEachern, Esthetician at The Spa st Suki's. Kimberley shared with me the top trends and also the best tips on how to maintain your pretty nails and toes.
What are the hot trends for pedicures this spring?
Trend of matching nails to clothes and lip colour is really big now.
Metallics continue to be on trend.
Natural nails: milky white, beige, soft pink and pale peaches.
Pastels are really popular now.
Soft shades of more vibrant colours.
Is nail art for pedicures still on trend?
Yes. Mostly just art on the big toe, but another cute trend is having each toe with different nail art but coordinated.
What are the best tips for keeping your pedicure looking fresh after the service?
Use a foot scrub and file at home. After getting out of the shower, dry feet and gently file off callous buildup. Finish with a scrub (AHA scrubs are great for leaving the skin feeling polished and smooth). Focus the scrub around the cuticle area to remove buildup between pedicures.
Never overdo your at-home foot filing (a small amount of callous protects your foot), if the callous is really building up, its probably time for another pedicure.
Are there any new innovations for pedicures this spring?
Hydrating feet in spring and summer can be hard because nobody wants to be wearing heavy socks over foot cream. Footlogix makes lightweight, mousse-like foot hydration foams that absorb quickly, hydrate deeply and leave no greasy residue. Use a small amount before bed or after bathing to keep your feet sandal-ready.
Is nail art still popular for manicures?
Yes, very. Trends include: moon designs (the moon of the nail is a different colour to highlight it), 3D nail art, geometric shapes, silver studs, pearls and "reverse french" with a thin line of polish at the cuticle instead of the tip.
What are the best tips for keeping your manicure looking fresh after the service?
Cuticle oil (Avoplex from OPI, coconut oil, etc) applied every night or a lightweight yet nourishing hand cream like Dermalogica's Multivitamin Hand & Nail Treatment. Wear gloves when you wash dishes and clean. If you were wondering if prying that can of paint open will ruin your nails, I can promise you it will. Ask for help or suffer the chips.
Are there any new innovations for manicures this spring?
Gel polish is a growing trend, but people want healthier, less-toxic options. Look for products that do not include formaldehyde or toluene. Most gels require the nail to be etched prior to application, this damages the nail plate and may cause more permanent damage in the nail with repeated applications. Look for products that are gentle on your nails.
Nails this spring are short to medium in length, well-groomed and feminine. Take care of the skin and nails with regular manicures and homecare. If you're doing gel polish regularly, try to take a break in between sets to let the nail breath and recuperate.
During this time, keep your nails short, with a smooth free-edge and even in length. Use a protein-based strengthener like OPI Nail Envy to rebuild the nail and topcoat it to seal in that protective layer.
I love all these new nail trends for spring. I am going to use these helpful tips as I continue to expand by style ideas this spring!
Your suggestions are always welcome, as I continue on my journey to live life to the fullest. Let's have the very best 2015!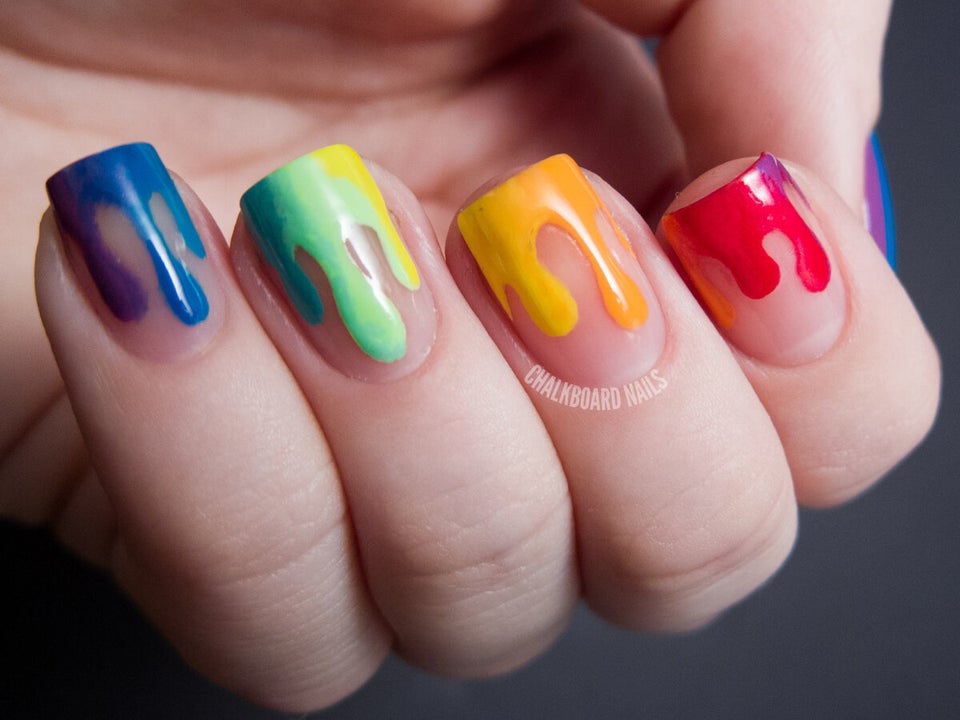 DIY Nail Art Ideas
Popular in the Community