On Facebook, Virginia mom Kristen Dipini shared a photo of her family's elf, cleverly named Elfis, perfectly recreating Drake's music video. Posing in a blue lit room, Elfis is seen posing in one of the rapper's classic dance moves.
"You used to call me on my Elf Phone" is scrawled on the outside of the box.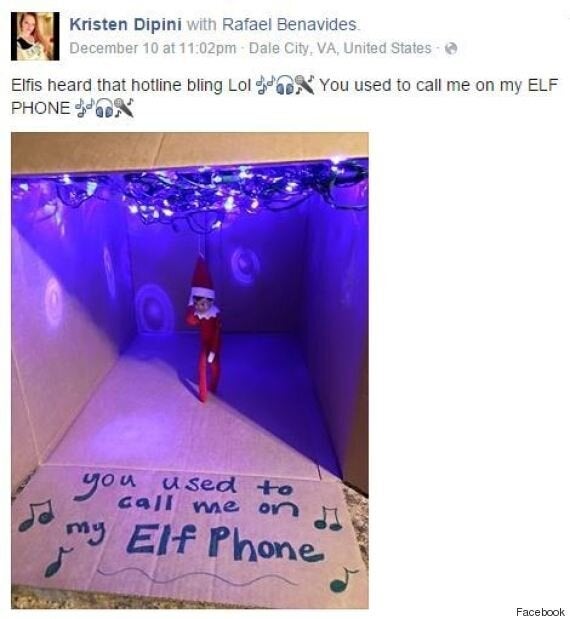 For reference, here is the scene from Drake's video that the couple recreated:
Dipini told TMZ that she and her husband decided to get "extra creative" for their three kids, who are all big fans of Drake.
Since the photo was posted over a week ago, it has been shared over 4,000 times. Referring to the countless "Hotline Bling" parodies, one commenter wrote: "This is legit the best one I've seen! So funny."
Another simply said, "That is awesome!!!"
This isn't the first time we've seen parents draw on pop culture for humorous Elf on the Shelf inspiration. Earlier this month, an image of Elsa from "Frozen" crossing paths with an elf made the rounds on Reddit.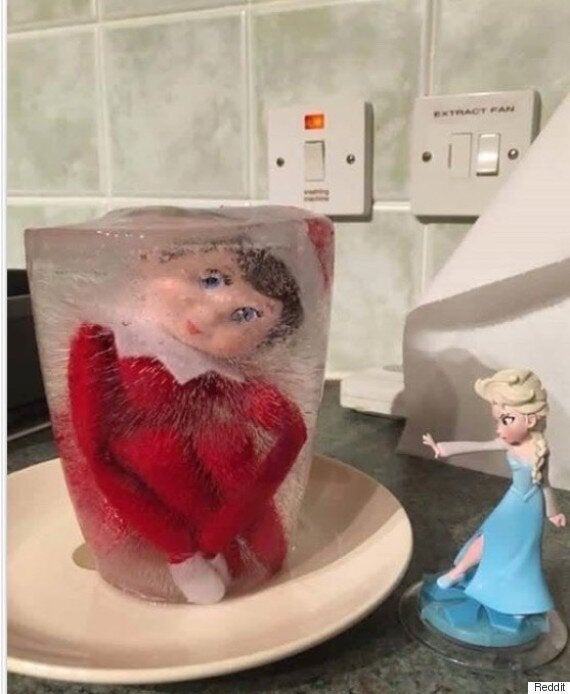 Clearly, these parents deserve a round of applause for their creativity!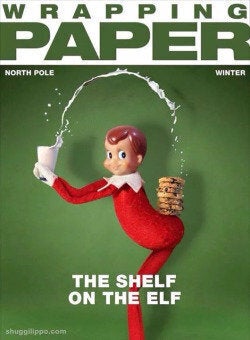 Naughty Elf On The Shelf 2015