Whether you love or hate Regina George, the queen-bee social butterfly from "Mean Girls," you've got to admire her house.
And if you've got $14.8 million to spare, you can own it.
Sotheby's has listed the 20,000-square-foot Toronto mansion that played the part of Regina's house in the cult 2004 movie, complete with entertainment room, wine cellar and a six-car garage.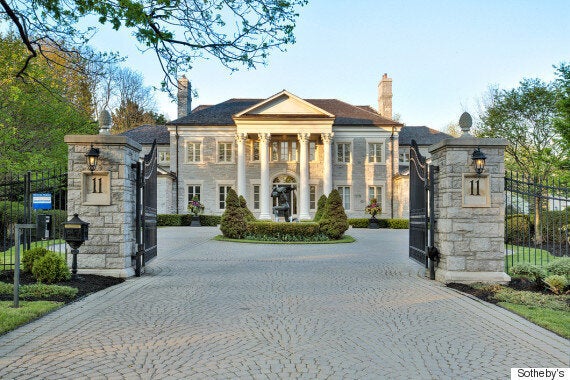 The house features prominently in one scene where Regina (played by Ontario native Rachel McAdams) brings main character Cady Heron (Lindsay Lohan) home with her.
"Wow, your house is really nice," Cady says, to which the unabashed Regina responds, "I know, right?"
We can't disagree on that point. Sitting on two acres in the ritzy Bridle Path neighbourhood, the 11-bedroom, 12-bathroom property features a master bedroom with a private sitting room and fireplace, as well as a dressing room. The room is an "oasis of solitude," the realtor says.
Symmetry is the name of the game with this house; from the main staircase to the garden path out back, the house affords many perfectly symmetrical, eye-catching views.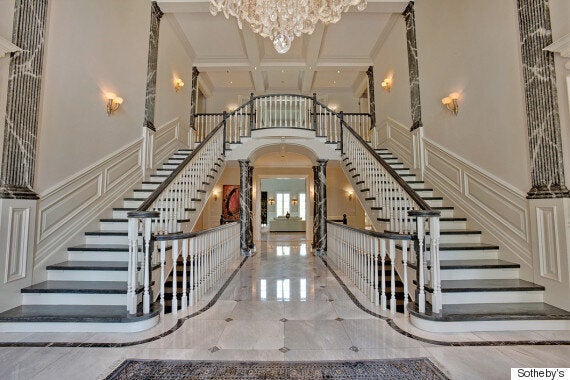 And "Mean Girls" isn't the house's only claim to fame. According to Post City Toronto, "Martha Stewart has filmed a cooking show in the kitchen and William Shatner has filmed a TV commercial in the front foyer."
The home's current owner says other celebrities have been to the property as well, but no names have been dropped.
Check out photos of 11 High Point Road, the house from "Mean Girls."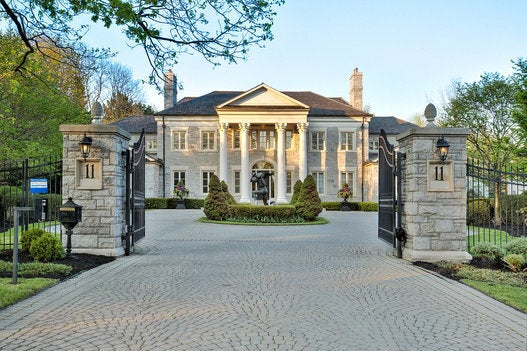 'Mean Girls' House For Sale In Toronto