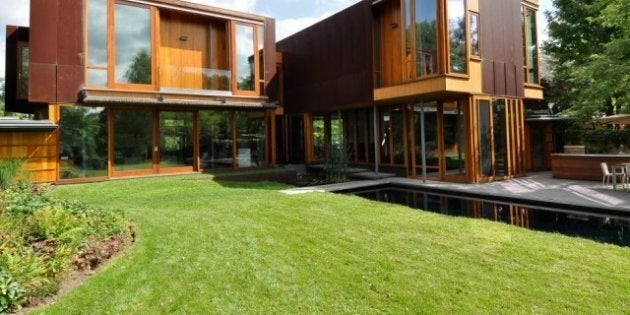 Believe it or not, the facade of the house pictured above isn't wood or some kind of wood-painted aluminum siding. It's steel.
That's the basic idea behind the Weathering Steel House, an award-winning piece of architecture that sits atop a cliff overlooking a ravine in Toronto's ritzy Bridle Path neighbourhood.
When Shim-Sutcliffe Architects began construction on the custom-made property about 12 years ago, even the home's future owners grew worried that they may have bought a huge tin can in which to live.
But construction wasn't even finished before the steel began to weather into a mild, brown colour.
Shim says she designed the house to make the most of Toronto's long, cold winters.
''It's seen as a dormant season,'' Shim said, ''but it's very rich.''
To that end, the house is designed to allow large amounts of natural light to filter in, even in the dark winter months. When summer comes, large glass doors open to the property's pond, allowing nature indoors. The five-bedroom, six-bath property is designed to afford views of the ravine even from its foyer.
Even without a stark, steel exterior, the house stands out from its neighbours, and got enough attention in the world of architecture that it drew the interest of rocker David Bowie, who requested a tour of the property.
Owner David Fleck was reportedly thrilled. "He's one of my heroes," he told the Globe and Mail.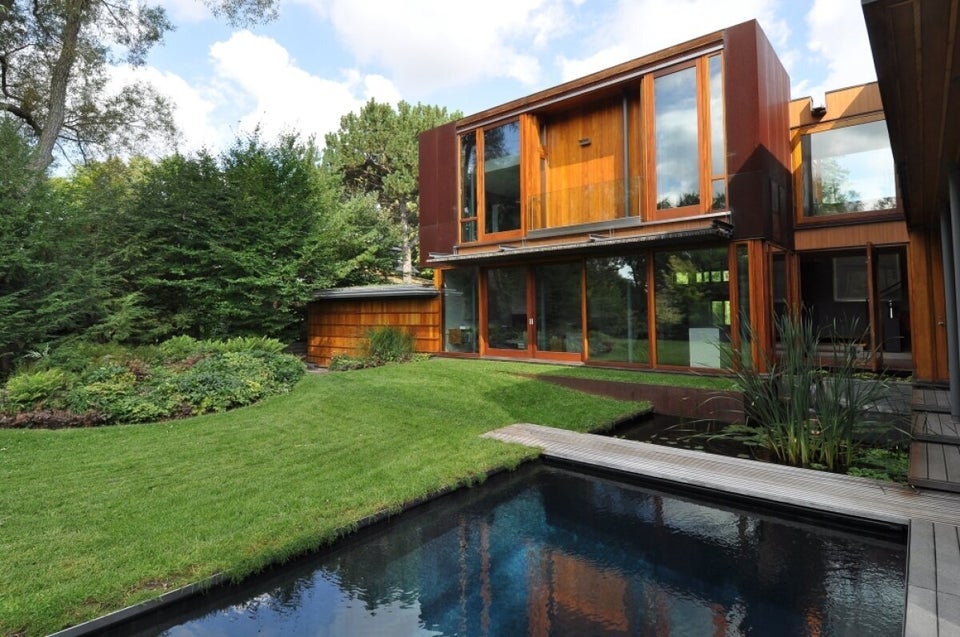 87 Highland Crescent, Toronto