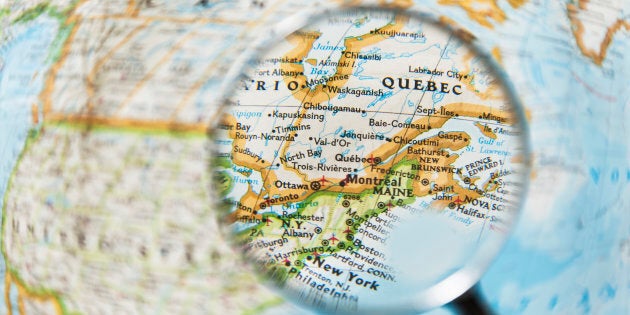 Toronto house prices are 4 per cent lower than a year ago
Vancouver leads in price growth, but has weakened recently
Canadian house prices 'more likely to stagnate than fall outright'
These are uncertain times in Canada's housing markets.
The house-price boom is over in Toronto, but no one's really sure where the market is headed next. In Vancouver, solid price growth over the past year has been replaced by a deep sales slump this summer.
The overall market is showing "neither strength nor deep weakness," says National Bank economist Marc Pinsonneault.
The Teranet-National Bank index of house prices rose for the fourth month in a row in July, up 0.8 per cent from the month before. But "these rises were all below the historical average for these months," Pinsonneault wrote in a client note Tuesday.
Over the past year, the index has grown 1.8 per cent nationally, the slowest price growth since 2013, noted Stephen Brown, senior Canada economist at Capital Economics.
"There were disappointing results for Canada's largest cities," he wrote.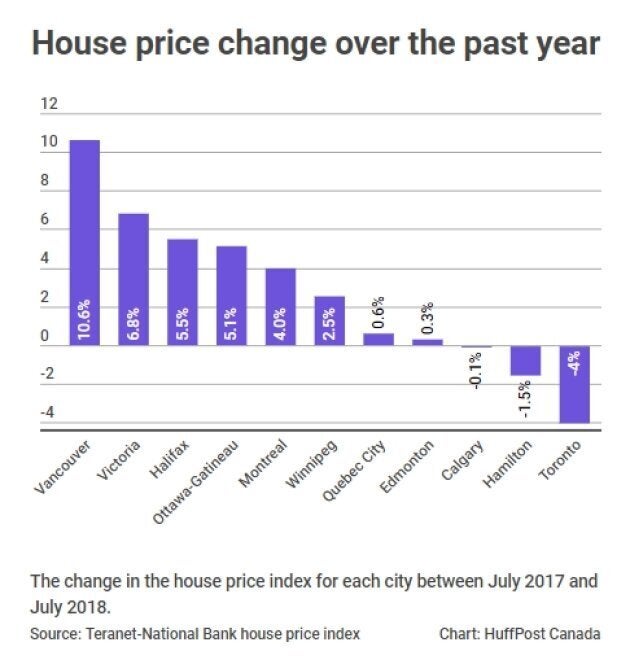 And while Toronto showed some modest growth — up 0.8 per cent in a month — the city's house price index is 4 per cent lower than it was a year ago. Adjusted for seasonal differences, Toronto house prices have been flat in recent months, Pinsonneault said.
"This means that the recent rises in these indices reflected only seasonal pressures, not an underlying trend," he concluded.
Similarly in Vancouver, the index rose by a mild 0.4 per cent in July, but if adjusted for seasonal differences, prices have fallen for the past two months, Pinsonneault said. The Vancouver index is 10.6 per cent higher than a year ago, thanks to strength in the market late last year.
The Teranet-National Bank price index attempts to create an "apples to apples" comparison of house prices by tracking "sales pairs" over time — that is, comparing the sold price of homes to their previous sold prices.
The Canadian Real Estate Association will be releasing its home sales data for July this week, and it's likely to show a mixed bag, with sales picking up in Toronto and slowing down in Vancouver.
The nationwide ratio of home sales to new listings — a key measure of the health of the housing market — "implies that house prices are more likely to stagnate than fall outright," Brown wrote.
"But that could change if rising interest rates cause demand to fall or prompt a rise in distressed sellers."
Brown added that, even without house prices falling, the slowdown in the market could still prove to be a drag on the housing market, as it will result in slower construction activity.