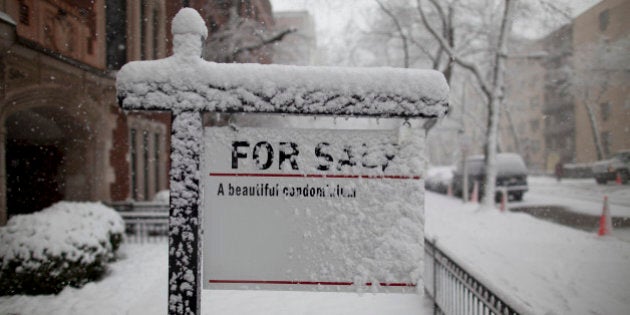 Overall house prices fell 0.3 per cent in November from October, but thanks to strong price growth earlier this year, they were still up 5.2 per cent from a year ago.
Eight of the 11 cities measured in Teranet's index saw house prices fall. Halifax and Vancouver were flat on the month, while Edmonton was the only city to see prices grow (up 1.1 per cent).
"Prices fell 1.6 per cent in Halifax, 1.5 per cent in Quebec City, one per cent in Montreal, 0.7 per cent in Winnipeg, 0.6 per cent in Ottawa-Gatineau, 0.3 per cent in Toronto and Victoria and 0.2 per cent in Calgary," Teranet said in a statement.
It was the first time this year that house prices fell in Canada.
"While home prices in Canada's 11 major cities may have edged down slightly in November, they still remain quite elevated, hovering near record highs," TD Bank economist Dina Ignjatovic wrote in a client note.
"Going forward, solid momentum in the job market over the past few months, combined with an ultra-low interest rate environment should continue to support the housing market in the near term. However, as interest rates creep up in the latter half of next year and into 2016, affordability will erode, resulting in a moderation in home price growth."
Capital Economics, which has been bearish on Canada's housing market, predicting a 25-per-cent decline in prices, noted that prices are still up compared to a year earlier, and those price hikes have been much stronger than wage growth.
"Accordingly, this only adds to our concern about a housing bubble and a potentially severe market correction down the road," economist David Madani wrote.
Madani predicted western Canada's housing markets would soon be under pressure thanks to falling oil prices.
"It will only be a matter of months before housing activity and prices begin to fall significantly in Calgary," he wrote.
But Madani expects overall house prices to continue growing, at least for the time being.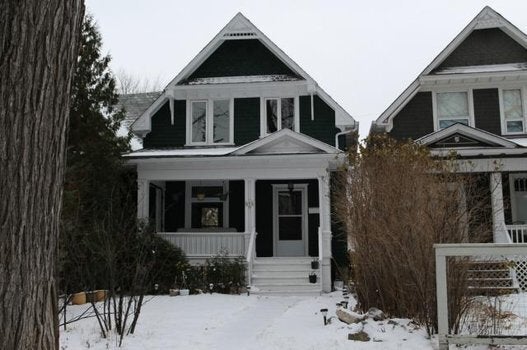 What $300,000 Can Buy Across Canada