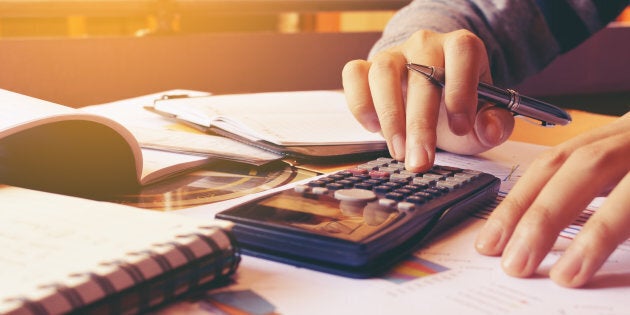 Rising interest rates and tough new mortgage rules have achieved what Canadians themselves couldn't: A halt to relentlessly rising debt levels.
But the flipside of this new-found fiscal responsibility is slowing consumer credit. Statistics Canada data, released Friday, shows mortgage growth in the second quarter dropped by 33 per cent compared to the same period a year earlier, hitting its lowest level since 2003.
Consumer credit — credit cards, lines of credit and so forth — also dropped, though by a less steep 6.3 per cent.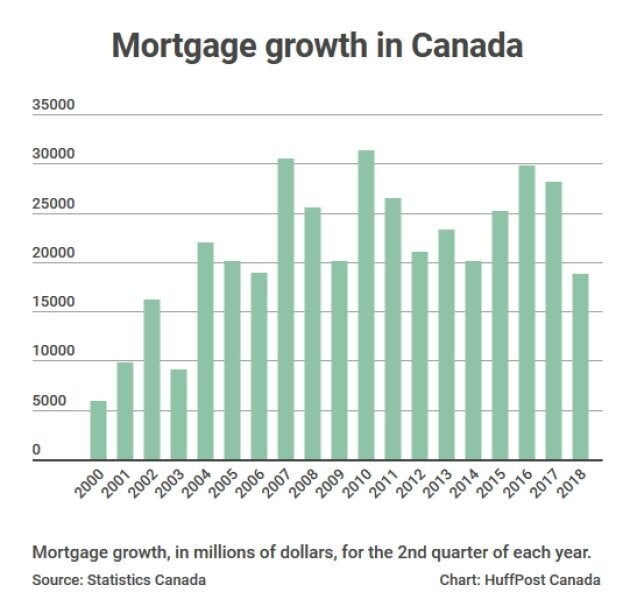 StatCan reported that Canadian households' credit market debt was 169.1 per cent of disposable income in the second quarter. Canadians owe slightly more than $1.69 for every dollar of income.
While that's up about 0.8 percentage points from the first quarter, it's down from 169.7 per cent a year earlier. Household debt is now holding steady, relative to paycheques.
Debt "appears to have finally turned the corner from all-time highs," Bank of Montreal economic analyst Priscilla Thiagamoorthy wrote in a client note.
"The key takeaway here is that borrowing cooled with the housing market as households adjusted to a slew of policy changes including tighter mortgage rules and gradual rate hikes."
New mortgage "stress tests," introduced at the start of the year, are estimated to have shaved some 21 per cent off the amount Canadians are able to borrow for a home.
And rising interest rates mean borrowers probably aren't feeling any less indebted. StatCan's data shows that, despite the decline in the debt ratio, the percentage of income that households are spending on debt payments is holding steady.
The average debt payment, including mortgages and non-mortgage debt, was 14.2 per cent of average disposable income in the second quarter, up from the first quarter but exactly the same as a year ago.
"While the interest component is expected to grind higher, a healthy labour market and rising household incomes should keep the debt load manageable and keep the (Bank of Canada) on a gradual rate hike path," Thiagamoorthy concluded.
The Bank of Canada has already hiked its key lending rate four times in the past 14 months. Observers largely expect the next rate hike to come in October.
So far, the slowdown in mortgage lending hasn't hurt Canada's major banks. They saw their profits jump by 9 per cent collectively from a year earlier in the latest quarter, according to credit ratings agency DBRS.
StatCan data also showed that households' wealth is rising once again. Total household net worth increased by 1.1 per cent in the second quarter, after falling 0.2 per cent in the previous quarter.
Household wealth has grown at a slower pace in recent quarters, thanks to more slowly growing house prices, StatCan said.
Popular in the Community