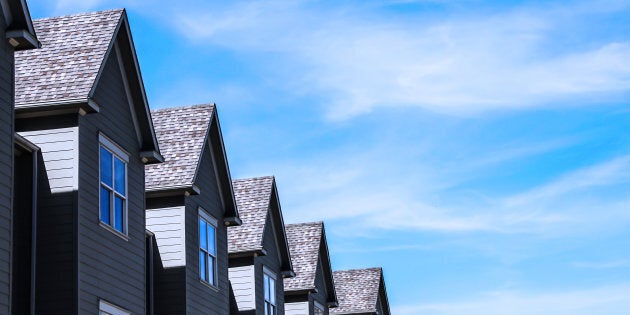 There hasn't been a worse time to buy a house in almost 30 years, and unaffordability is "off the charts" in Toronto and Vancouver, according to a new report.
The report from RBC Economics showed affordability hasn't been this bad since 1990, and interest rates are to blame— in the last four quarters, mortgage rates have gone up.
High interest rates have a big impact in the higher-priced markets of Vancouver and Toronto, where households with an average income would need to use about 88.4 per cent and 75.9 per cent of their earnings to cover ownership costs, respectively. Victoria is also not far behind, with a household needing to use 65 per cent.
Craig Wright, RBC senior vice-president and chief economist, said in an email the "grim outlook for prospective home-buyers will likely continue in the near term."
"We anticipate the Bank of Canada will proceed with further interest rate hikes well into 2019," he said. "This will keep mortgage rates under upward pressure and boost ownership costs even more across Canada."
The report said there's no real relief in sight, and the higher costs are expected to drive down demand.
RBC Economics also said last year that housing affordability had reached its worst levels on record since 1990.