If there's one truism about housing bubbles, it's that, at first, buyers and sellers don't believe there's a housing bubble.
After all, you're probably not going to pay tens or hundreds of thousands over asking if you think prices are going to pop anytime soon.
So it's worth noting that Canada has seen a massive spike in people searching for "housing bubble" on Google. Here is Google Trends' chart of searches for "Toronto housing bubble" going back 13 years. Notice anything different lately?

That spike probably has everything to do with the news coming out of Toronto's housing market lately. The average house price in the metro area jumped 33 per cent in the past year, and in March it sat at $1.21 million for a detached home and $518,879 for a condo.
Data like that prompted Bank of Montreal's chief economist, Doug Porter, to declare it's time to "stop with the pretense" and admit Toronto has a housing bubble.
Google search history shows it's when things get this feverish in the market that some people begin to lose faith.
Here's the chart for "housing bubble" searches in the U.S. going back to 2004. There is a sudden spike in the first half of 2005, as price growth reached a fever pitch. By 2007-2008, prices were falling rapidly in most major U.S. markets, and interest in the search term was waning.

In other words, U.S. house prices tracked Google searches for "housing bubble" through the peak and decline of the bubble.
Of course, there is more to a housing market than what people are Googling. There are mortgage rates, the employment situation and wage growth, not to mention — these days — foreign buyers and speculators.
But other signs are also pointing to the possibility that the big bubble is headed for a pop.
That's not to say Canada is destined to fall off the same economic cliff as the U.S. did a decade ago. But if you're about to put a massive offer on a house you can barely afford, you may want to think twice — and search for "housing bubble" in Google.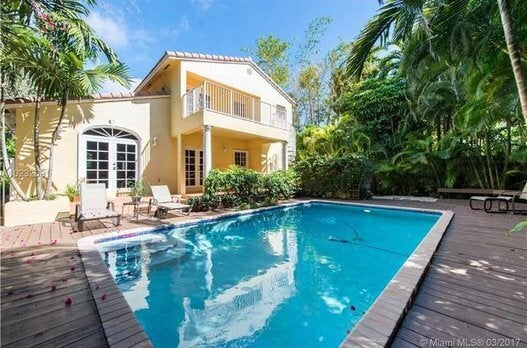 What Toronto's Average House Price Will Buy You (April 2017)