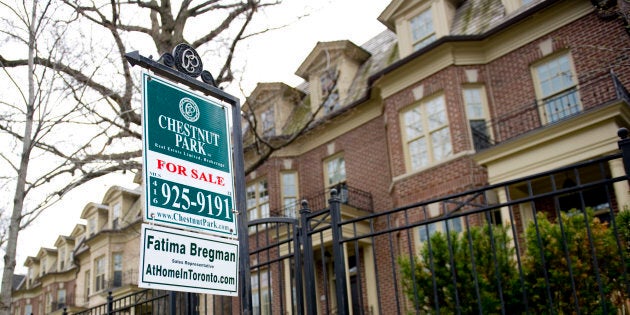 After showing signs of a rebound over the spring and summer months, Canada's national housing market has slipped back into downturn mode, two new reports released Thursday show.
Sales of existing homes slipped 1.6 per cent in October, according to the Canadian Real Estate Association, marking the second straight month of declining sales. Sales were 3.7 per cent lower than they were in the same month a year earlier.
Look: Canada's most expensive condo (story continues below)
The national average price came in at $496,800, down 1.5 per cent from a year earlier.
The real estate group's home price index showed prices falling in seven of 18 markets measured, all of them in Western Canada and notably including Greater Vancouver, Calgary and Edmonton.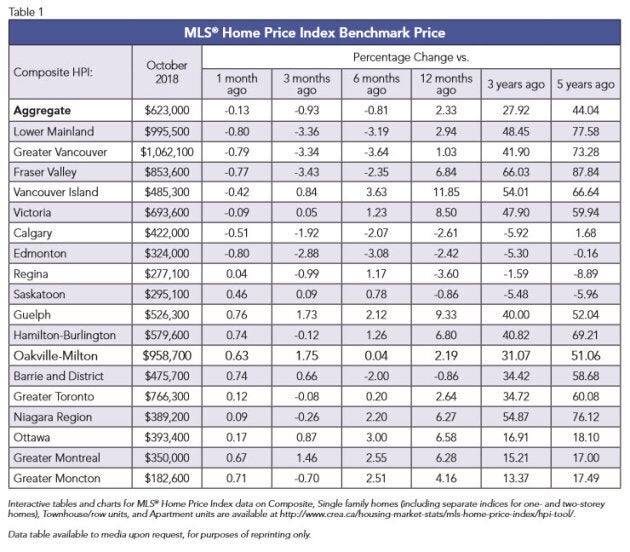 "National sales activity lost momentum in October," Gregory Klump, CREA's chief economist, said in a statement.
"In part, this reflects waning activity among some urban centers in Ontario's Greater Golden Horseshoe region and the absence of an offsetting rise in sales in the Lower Mainland of British Columbia."
But the balance between sales and listings in these markets "point to stable prices or modest gains," Klump added.
That's not the case for Alberta, Saskatchewan and Newfoundland, where the sales-listings balance "indicates a weak pricing environment for homeowners who are looking to sell."
But another measure of Canadian house prices — the Teranet/National Bank house price index — shows much more widespread price declines across the country. The price index fell in 10 of 11 major metro areas covered in October, with only Montreal eking out a small gain.

Vancouver, which appears to be in the midst of a significant slump, saw its price index drop 0.8 per cent in one month.
"Vancouver showed no gain for a fifth month in a row, for a cumulative loss of 1.6 per cent," National Bank economist Marc Pinsonneault wrote in a client note.
"Moreover, the weakness extends to condos as well as to more expensive dwellings. This is consistent with the fact that since the beginning of the year, home sales declined markedly in both segments."
In Toronto, the "picture is mixed," Pinsonneault noted, with condo prices still on the rise, even as detached-home prices have been declining.
A policy-driven slowdown
Market observers have pointed to two key developments that have taken the steam out of Canada's once-hot housing markets: rising interest rates, and the new mortgage borrower "stress test" introduced at the start of the year.
The stress test "has lowered how much mortgage home buyers can qualify for across Canada, but its effect on sales has varied somewhat depending on location, housing type and price range," CREA president Barb Sukkau said in a statement.
"With interest rates set to rise again in the coming months, we don't see much upside for home prices."Marc Pinsonneault, National Bank of Canada
Those measures seem to be having a positive effect on Canadians' high household debt levels, and a dampening effect on the mortgage market.
The Bank of Canada said this week that "the number of new highly indebted borrowers has fallen, and overall mortgage activity has slowed significantly.
"Tighter policies around mortgage qualification and higher interest rates are having a direct effect on the quality and quantity of credit."
In a client note Thursday, TD Bank economist Rishi Sondhi said policymakers "are probably pleased with what has so far been an orderly slowdown in housing, with markets across the country generally balanced and prices growing at a more manageable pace.
"Looking ahead, we expect sales to grind modestly higher in coming years, supported by continued employment, income and population growth."
But Sondhi, like others, doesn't see a return to the frenzied house price growth of several years ago.
"With interest rates set to rise again in the coming months, we don't see much upside for home prices," National Bank's Pinsonneault wrote.