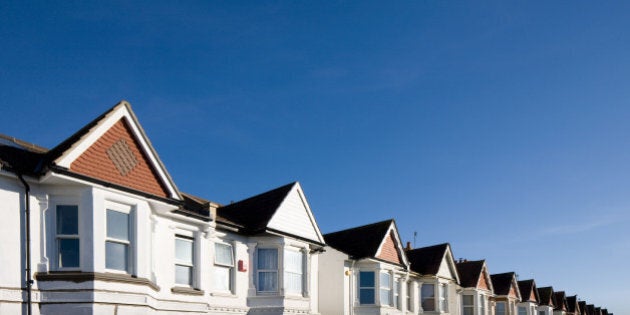 What if Canada had a housing market correction and no one noticed?
That's what real estate expert Phil Soper says has played out over the past year: the sharpest decline in home sales since the Great Recession.
"Canada experienced a significant housing market correction over the last four quarters that most in the nation missed entirely," Soper, president and CEO of Royal LePage, said in the company's third-quarter report.
"Many regions experienced dramatic slowdowns in the number of homes trading hands, but news of double-digit unit sales declines went largely unnoticed, over-shadowed by a macabre fascination with the prospect of a U.S.-style home price collapse, which of course never transpired."
Until recently, Toronto and a number of other major markets experienced a sales slump, but little to no decline in prices. The number of homes for sale also dropped during that time as sellers also stepped aside, keeping pricing stable.
"That's not uncommon for corrections, if you look back over the decades it's actually really rare to see house prices on a national basis decline," Soper said.
"What made this past correction particularly interesting and frustrating for people in the industry was there was so much focus on the prospect of a crash in Canadian home prices that all eyes seemed to be focused on that."
Home price appreciation did fall below the long-term average of five per cent, Soper said, but that doesn't grab headlines the same way an outright decline would.
The Canadian Real Estate Association (CREA) says some 325,180 homes have changed owners so far this year, about three per cent less than during the same period of 2012.
CREA's 2013 forecast pegs sales at 449,000, their lowest levels since 2010 and below the 10-year average.
Story continues below slideshow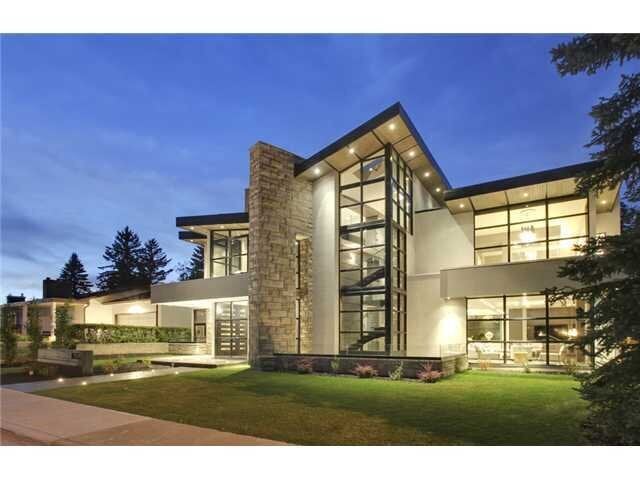 Coolest Houses For Sale In Canada
CIBC economist Benjamin Tal agrees that there has been a marked slowdown in activity, but he would call it "an adjustment" rather than a correction.
"The main reason why people did not notice it is due to the fact that prices did not go down. As far as the market goes a correction is only when prices go down," he said.
"The main reason why prices did not go down is that alongside the softness in demand we have seen a notable softness in supply of units for sale, so with both demand and supply softening, prices did not go down."
The correction over the past year was fairly major, with most parts of the country experiencing double digit declines at some point, Soper said. But, he added, unlike other industries people tend to focus on prices rather than unit sales in the housing market.
"When it comes to houses, because 70 per cent of Canadian families own one, the focus is on price and so it is very, very hard to get the conversation off price."
But that focus could have unintended consequences on the market because rising prices could mask a major correction, signalling the sector is stronger than it actually is and prompting unnecessary mortgage rule changes to calm the market, Soper said.
During the third quarter, sales volumes surged and the average year-over-year price increased 3.7 per cent to $418,686 for standard two-storey homes, the Royal Lepage report notes.
Buyers returned to the market after sitting on the sidelines for more than a year, partially due to the impact of tighter mortgage rules that left some delaying home purchases to save up larger down payments.
In many cities the number of properties on the market fell short of demand, resulting in a steady rise in prices for the first time this year, the report said. Toronto, Vancouver, Calgary and Edmonton all posted double digit sales increases in August, signalling that the market is once again heating up.
"Our over-heated real estate market of 2011 and early 2012 drove some to the sidelines. Home price appreciation ground to a halt for a year – a necessary breather and predictable market response," Soper said in the report.
The real estate firm expects momentum in the market to continue into the spring of 2014, driven by pent-up demand, increasing consumer confidence and low interest rates.
Soper predicts a more robust Canadian economy and an "era of renewed prosperity" ahead, good news for the consumer-oriented real estate sector.
But some economists from Canada and around the world are still predicting a harder landing for Canada, pointing to indications including high consumer debt loads, low wage growth and the record number of jobs dependent on the real estate sector as trouble signs for the economy.
Popular in the Community