Even as the Bank of Montreal lowers mortgage rates in what has become a traditional springtime mortgage rate war, the bank's research division is warning that half of Canada's housing major housing markets are "very weak."
BMO's housing market scorecard slaps that label on 10 of 22 housing markets, including Calgary, Edmonton and Ottawa, with another three markets, including Montreal, just called "weak."
Only three markets are ranked as "strong," and all three are previously depressed housing markets in Ontario's rust belt -- Hamilton, St. Catharines and Windsor.
The remainder, including Toronto and Vancouver, are labelled as "balanced."
The BMO analysis compares home sales and prices against that city's historic norms to determine whether the market is 'weak" or "strong."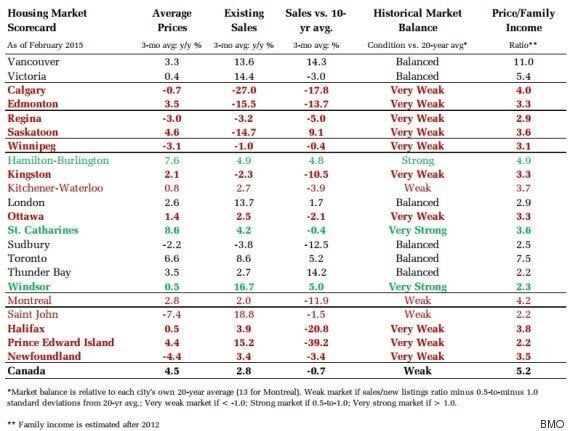 With housing markets across the country going in different directions, "location has become increasingly important," BMO senior economist Robert Kavcic writes.
That applies even within cities. Toronto may be "balanced" overall, but within that market things are looking decidedly unbalanced. Toronto's market "reflects an extremely tight detached segment, offset by much more supply in the condo sector," Kavcic wrote.
Meanwhile, the average price of a single-family home broke through the $1 million mark in Toronto earlier this year, the result of a years-long and possibly permanent shortage.
With so many housing markets under pressure, only Ontario and B.C. are left to "carry the weight" of the residential real estate industry, Kavcic writes.
That's a lower estimate than the Bank of Canada, which last fall said some housing markets could be up to 30-per-cent overvalued.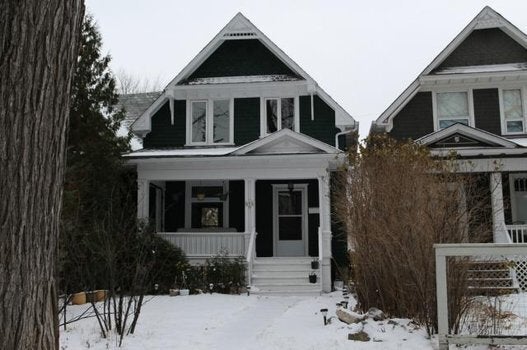 What $300,000 Can Buy Across Canada