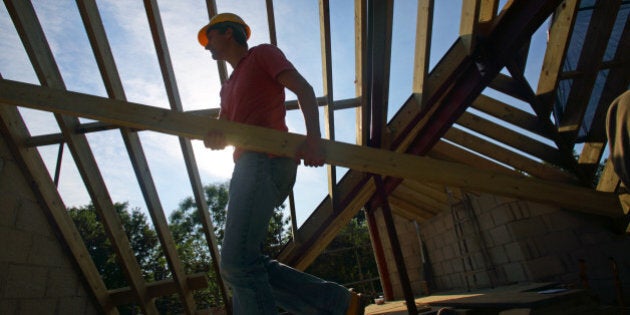 Canada's residential real estate markets showed signs of a sharp slowdown in the first quarter of the year, with housing starts plummeting in March to around 157,000 at an annual rate, from 191,000 the month before.
February building permits for future construction plunged as well, StatsCan reported Tuesday, falling 11.6 per cent in February from the month before.
The news took market analysts by utter surprise. Most had been expecting an increase in housing starts to around 195,000.
Housing starts plunged by 51.5 per cent in Atlantic Canada, by 35.7 per cent in Ontario and 35.1 per cent in Quebec.
Western Canada bucked the trend, with starts rising 20.2 per cent in British Columbia and 9.5 per cent on the Prairies.
"This report highlights the downside risks surrounding homebuilding after a decade-long run-up," TD Bank economist Connor McDonald said in a client note.
"Weaker construction activity, along with general fatigue in domestic spending, will inevitably put more pressure on net exports to drive the next stage of Canada's economic recovery."
Some housing market analysts say this will take a toll on Canada's employment situation, as the economy is more reliant on construction jobs today than it has been historically.
Capital Economics, a research firm that has been bearish on Canadian real estate, says this is "just the beginning of a long-term correction that will dampen economic growth this year and next."
It expects home sales to soften further due to tighter credit conditions, and "then the glut of newly completed unoccupied housing units will only get worse."
BMO economist Robert Kavcic sees it differently.
"Weather was clearly an issue at the turn of the year, and was at least partly responsible for the weakness in March as well," he wrote in a client note.
Kavcic noted that housing starts in Toronto's volatile condo market have plunged this year, pulling down the overall numbers. Toronto starts are running at an annual pace of 25,000 this year, down from a pace of 37,000 last year.
Kavcic suggested the slowdown in Toronto marks a return to more normal levels of construction, from an overheated market.
"This bigger-picture trend is not unexpected, and probably not a bad thing from a market balance perspective," he wrote.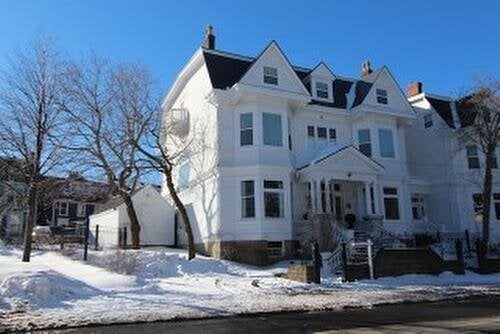 Canada's Most Expensive Houses - February 2014