Stories about hoverboards reportedly exploding continue.
Part of a Texas mall was evacuated Monday after one of the self-balancing scooters caught fire at a kiosk, according to KTRK.
Shoppers said they heard a loud boom, then saw the object in flames. Firefighters were called in.
"We heard what we thought was a bomb," Amanda Rucka told the station.
A mall worker used a fire extinguisher to put out the blaze, but smoke forced shoppers to leave the area for about an hour.
The man had explained to the seller that the hoverboard's battery couldn't hold a charge. As the salesperson tried to power it to prove the customer wrong, it burst into flames, fire officials said.
"We heard what we thought was a bomb."
All of the toys have been removed from the mall after the fire, according to KHOU.
But this is far from the first report of the gadgets apparently exploding.
Another recently burst into flames inside a New Jersey home while it was charging, according to PIX11. A hoverboard explosion was also blamed for destroying a Louisiana family's house back in November.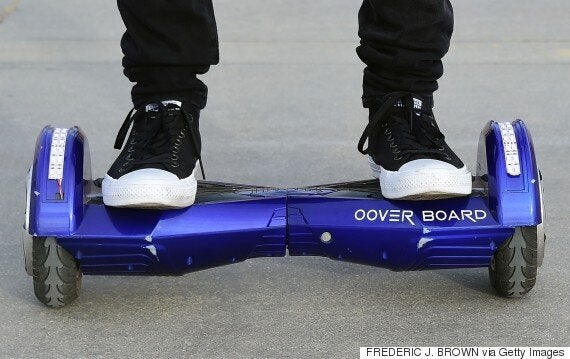 Michael Tran uses his hoverboard on the Venice Beach Boardwalk on December 10, 2015. (FREDERIC J. BROWN/AFP/Getty Images)
The U.S. Product Safety Commission is looking into 22 reports of the devices catching fire and 70 reports of people coming to emergency rooms with burns, according to News 1130.
A spokesperson for the commission warned buyers to not leave the toys unattended while charging.
The president of the Consumers' Association of Canada told News 1130 that the lithium ion batteries inside the hoverboards have been a source of stress for the organization for the past decade.
"They've caused all sorts of problems. They've been responsible for fires in planes and they have injured people," said Bruce Cran. "At the moment, people are pointing fingers at various products but we're not prepared to go after a specific product. So we're not prepared to condemn the hoverboard without doing something with the ion batteries."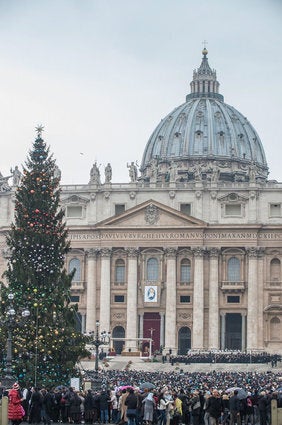 Holiday Decorations In World Cities 2015
Popular in the Community