 This story is written in honour and recognition of a Canadian hero: Canada's first black university graduate and our country's first black lawyer, Robert Sutherland (1830-1878).
Gifted scholar, distinguished debater and noble philanthropist, Robert Sutherland, a native of Jamaica, became the first known black student to graduate from a Canadian university when he graduated from Queen's University in 1852.
To offer some context, Sutherland was a university student at a time when black people were still being owned, brutalized and traded as chattel throughout the Americas and the Antebellum South. Added to this, he was a black man pursuing studies in Canada during a period when the lingering effects of slavery still loomed heavily over this country, which had abolished the wretched institution less than 15 years earlier.
Yet still, while at Queen's Robert Sutherland managed to masterfully overcome and discredit the popular perception of black skin being a badge of inferiority.
Undeterred by the deeply racist climate of the time, Sutherland's keen intellect shone brightly and did not go unnoticed at the university. During his time at Queen's, he managed to gain acclaim as a formidable debater on what is now Queen's Debating Union, an organization which he also served as treasurer. His commitment to excellence in scholarship was such that he also earned 14 academic awards in various subjects including Latin and Mathematics.
After completing his studies, Robert Sutherland became the first known black member of the Law Society of Upper Canada in 1855 and went on to have a successful practice in the city of Berlin, Ontario (now Kitchener). Berlin is known to have attracted many African-Americans who had escaped slavery by coming to Canada through the underground railroad and Sutherland is said to have devoted a part of his practice to assisting many of these former slaves earn titles to unsettled land. The effect of gaining such land title at the time gave men the right to vote.
Robert Sutherland later moved his practice to Walkerton, Ontario. As a distinguished lawyer in Walkerton, he became so well regarded in his community that he was eventually elected to serve as reeve of Walkerton, the rural municipality equivalent of city mayor.
The success of his practice and the fact that he had no family allowed Sutherland to amass a handsomely sizeable estate for a man of any race at that time. As such, when Sutherland became grievously ill with pneumonia, he was visited by Queen's University principal, George Monro Grant.
Grant is noted to have requested Sutherland's help in rescuing Queen's University from the financial hardship it was suffering due to money the institution lost in a bank collapse. In 1878 when Sutherland succumbed to his illness, it was learned that he had bequeathed his entire estate to Queen's University.
In total, Sutherland left approximately $13,000 (which today would likely be over $260,000 CAD) to Queen's. At the time this was equal to the university's annual budget. Sutherland's bequest makes him Queen's first major benefactor.
At the time of the writing of this article, research has yet to uncover an instance of any other private individual in Canada donating to an existing Canadian university an amount equivalent to the institution's operating budget.
Though Sutherland left a considerable amount of money to his alma mater, it was the effect of his generous gift, more than its sum that is most significant. Because of Sutherland's donation, Queen's University was able to escape being annexed by the University of Toronto, which at the time was exerting considerable pressure to take over the Kingston, Ontario institution. Queen's used Sutherland's gift to spearhead a fundraising initiative that ultimately saved the university from financial ruin and eventual annexation.
Today, Mr. Robert Sutherland's legacy lives on through a memorial room and scholarships established in his name, and also through a visitorship which brings distinguished speakers to Queen's to deliver major lectures on equity, community diversity and race relations for the Queen's University community.
Fittingly, after a tireless and hard-fought campaign by some of Queen's students and alumni that lasted approximately 15 years, Queen's University finally recognized Mr. Sutherland in the spring of 2009 by re-naming its building for graduate policy studies in his honour.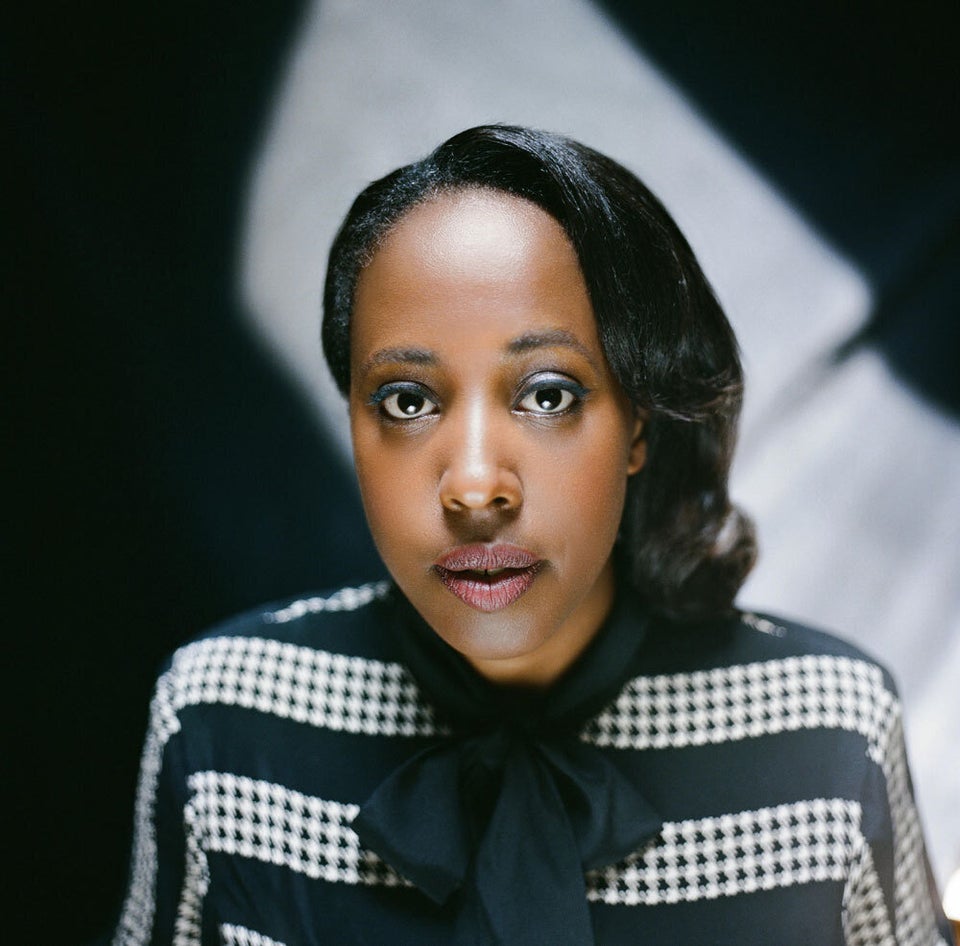 15 Black Canadian Artists To Watch In 2013