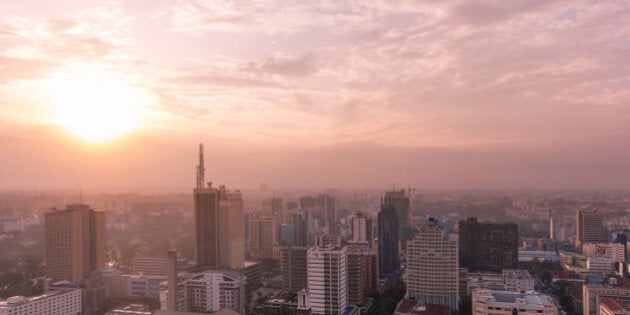 It seems that everyone these days is playing games on their phones. From Candy Crush to Words with Friends, game apps have become extremely popular as smart phones moved into the mainstream.
But games can be more than just for fun. They can also be educational and informative. In fact, games appeal to the human psychology in a way most other communication tools don't. They convey information in a way that is as easy to understand as it is fun!
Games can be effective tools in the international development setting as well, and as the world celebrates Menstrual Hygiene Day on May 28th, a new game is passing on important information, and busting myths about menstrual health.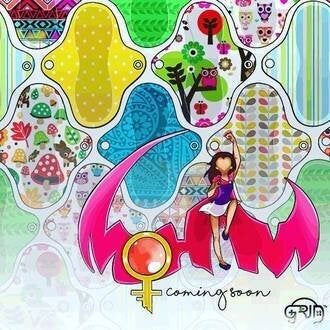 Menstruation is one of the leading causes of absenteeism among adolescent girls, with girls in Kenya missing an average of four days each month. Without access to accurate and essential health information, girls have limited understanding of how their bodies work. Femme International's study in Nairobi showed that 80% of girls had no idea what menstruation was before their first period, leading to feelings of fear, confusion and shame.
The taboos that surround menstruation are often deeply embedded in social constructs and traditions, and behaviors that need to be changed. The stigma around "that time of the month" is so severe that women and girls around the world, especially those living in marginalized communities, are unable to access the information that they need to manage their period in a healthy, hygienic and dignified manner. It can only be by educating girls (and boys!) that these taboos can be broken down, and new traditions created.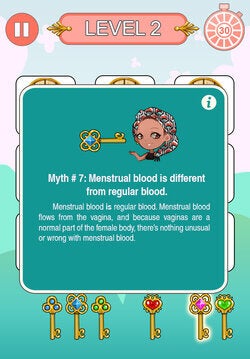 Mariam recognized this need and took action the best way she knew how -- game design! "I am trying to build a game that is not just a tool for entertainment but has the ability to inspire and influence people in a positive way."
MoHiM has three key objectives:
Build Awareness: MoHiM offers an interactive medium for information dissemination that moves away from brochures and pamphlets.
Ensure privacy: In culturally conservative societies, it is important that information is made accessible to young women in privacy. Games can be an effective way of breaking the barriers and imparting information in a non-embarrassing way. The social stigma of periods doesn't allow an open conversation and these games maybe a fun way to help girls learn about their bodies. The game provides a channel for information dissemination that is entertaining and private.
Promote dialogue: Dialogue around serious social issues such as menstrual hygiene, open defecation, racial stereotyping or birth control can be tricky to initiate and sustain. These issues are so deeply inscribed in our social constructs and myths that few people question them and even the ones that do, find it difficult to engage in a dialogue around them. Video games can target these social constructs and prompt individuals to challenge them in a fun way. Games can bring the dialogue to the comfort zone of young girls and leverage the convenience of technology and interactive nature of video games to promote social change.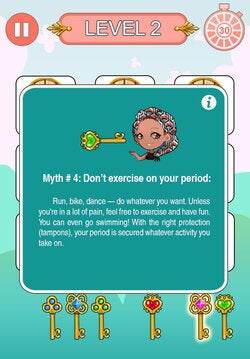 While the prototype of the game is being launched on iOS, the follow-up version of the game will be designed for the lowest grade android smart phones and will not require internet access, meaning that girls in low income communities can download the game and play on their own time. It will facilitate learning about an important topic in a fun and creative way.
MoHiM and Femme International will be trialing the game with a group of students in Nairobi in 2016, as part of Femme's educational programming. Femme is an NGO dedicated to promoting menstrual health through education, and the addition of a play-based approach will reinforce messages of empowerment, and help the girls continue the conversation on their terms.
Overall, MoHiM exists to empower girls by giving them access to important health information. It seeks to empower girls by breaking the myths and taboos that limit their activities during their periods. It turns a potentially shameful subject into something fun, boosting the confidence of the player!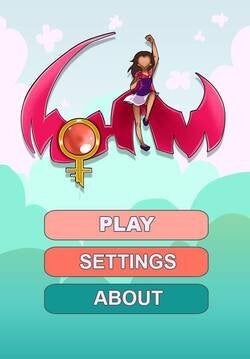 According to Mariam, the game is not just for girls! "There is a MEN in menstruation. We made this game for everyone who is passionate about social change, be it a girl in Nairobi or a boy in Washington DC, they can all catch some pads, bust those myths and break the stigma around an issue that affects millions of lives around the globe!"
When girls are able to understand how their bodies work, they are better able to manage their cycles in safe and healthy ways. Ultimately, MoHiM will empower girls to stay in school by teaching them to feel confident about their bodies. The game will break down the menstrual taboos by busting myths and providing facts, while being loads of fun!
Follow HuffPost Canada Blogs on Facebook
Popular in the Community