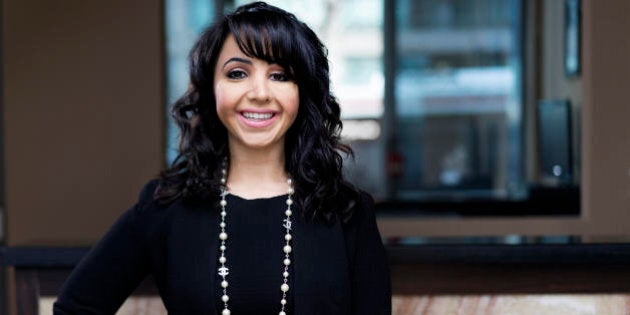 A terrible kitchen incident changed Basma Hameed's life forever. When she was just two years old, she was horribly burned by hot oil. Hameed would go on to spend her formative years in and out of hospitals, undergoing countless surgeries. It had finally come to the point where doctors told her that they had done all they could to help cover her scars.
"I pretty much did everything that the medical community offered; from plastic surgery to laser treatment and then when I reached about 15 or 16, I was still left with a red discoloration from the burn," Hameed explains. "My doctor pretty much said, 'you have to live with it.'"
School was another challenge, as Hameed's appearance was a source of ridicule. "I was constantly being teased and made fun of because of the scars on my face," she says. "It was hurtful, of course, to hear those words."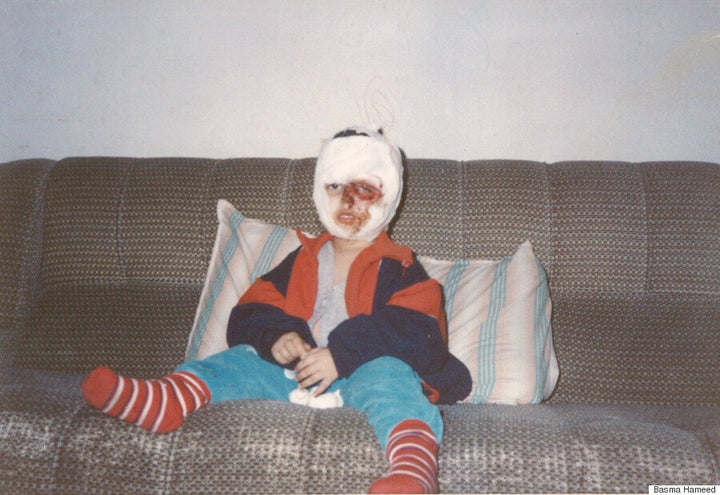 It was at this point that Hameed, now a teen, looked into finding a solution for her scars. Inspired by permanent makeup procedures, such as tattooed eyebrows, she began to consider what would happen if she were to fill scar tissue using similar techniques.
While studying to become an esthetician, she developed Para-Medical Micro-Pigmentation, a procedure that alters scars, burns and discoloration to match a patient's natural skin tone. Similar to general tattooing, it's a procedure in which an ink-dabbed needle is pressed onto the skin. The treatment is complete after at least six monthly sessions. This innovation and Hameed's professional drive to succeed led to the opening of Toronto's Basma Hameed Clinic in 2014 and AIR MILES' celebration of her this year. The 29 year old is the recipient of the 2016 AIR MILES for Business Young Entrepreneur of the Year Award; a prize awarded annually to one young talent in Canada.
Hameed's treatment was initially met with disapproval. Figures in the medical and makeup industries didn't accept the process suggesting that pigment could not survive in the damaged skin. But after seeing success on her own face she rented out a room at a spa and began doing the procedure on others.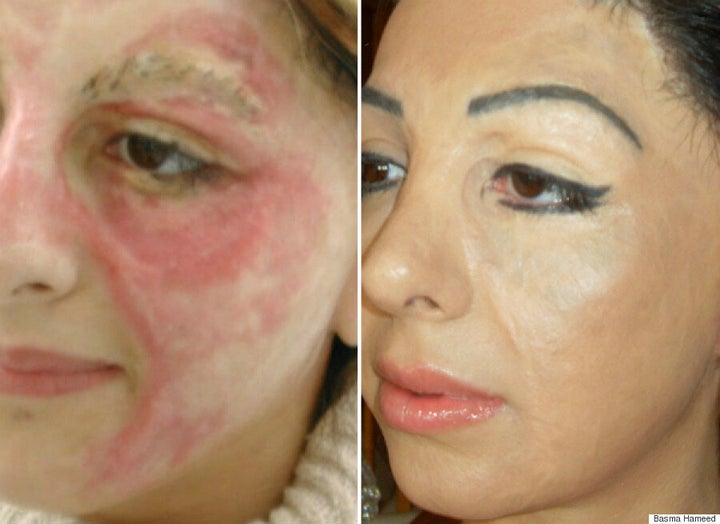 The successful results of these treatments had brought in patients from around the world and is now well-regarded medically. Hameed has been contacted by various medical journals to discuss her findings.
Because of the growing demand for Para-Medical Micro-Pigmentation procedures, Hameed started a training academy in 2015 and has plans to open up clinics in Miami and Los Angeles.
A line of Scar Camouflage Concealer is also available. Designed to temporarily cover scars, burns, birthmarks, acne, hypo/hyper pigmentation and vitiligo, it retails in various shades through the clinic's website.
This wide-range of services and products available through the Basma Hameed Clinic and its founder's globally-minded expansion are proof of her entrepreneurial savvy. It's the same business acumen AIR MILES had seen in its award recipient this year. "An incredible example of turning a personal need into a scalable business," the judges say of Hameed. "Her plan to open more clinics shows business maturity and a willingness to take entrepreneurial risk."
While the roots of the Basma Hameed Clinic stem from a place of personal pain, it's what motivates her to help others.
"I know the feeling," Hameed says of her clients. "I went through it myself...if I see a 16 year old who has alopecia [and has] lost her eyebrows and hair...it brings me back to the same position I was in growing up and being bullied by other kids in school. It humbles me."
AIR MILES For Business (AMFB) is a program that rewards small business owners and AIR MILES Collectors by giving them access to exclusive business content, great AIR MILES Rewards and the chance to win an AMFB Small Business Achievement Award.