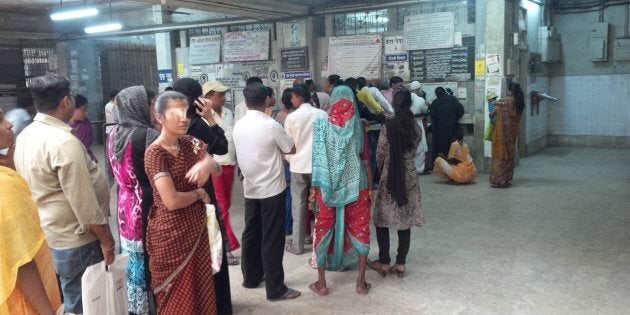 This week, ahead of the G20 summit in Hamburg, Médecins Sans Frontières (MSF) and the Stop TB Partnership released the third edition of their report 'Out of Step,' based on surveys of TB policies and practices in 29 countries. The survey shows that many countries are out of sync with global policies.
As a MDR-TB survivor, I would have greatly appreciated new TB drugs and shorter regimens. Now that they are available, I cannot understand the slow pace of uptake by countries. Time is of essence - we need to remember that 1.8 million patients are running out of time and succumbing to TB each year!Deepti Chavan
Why do countries lag behind in offering effective interventions to their TB patients? Why are we always settling for less in TB, while those working in HIV have consistently raised their game? As we have pointed out elsewhere, there are many barriers to adoption and scale-up of new tools and policies: lack of adequate funding to national TB programs, regulatory hurdles, high cost of tools, bureaucratic apathy, and a low priority given to public health, in general.
The first step in fixing any problem is to acknowledge that there is a problem. The Out of Step report tells us what the problem is. It is wake-up call for the global health community, and underscores the desperate need for political will and adequate funding to tackle TB. All of us, patients, civil society, doctors, researchers, and TB controllers, should join the Step Up for TB campaign launched by MSF and the Stop TB Partnership and urge our governments to raise their ambition, and bring their TB policies and practices in line with global recommendations. It is time to stop settling for less!
Deepti Chavan, a survivor of MDR TB, now actively works towards creating awareness about TB prevention so that others do not suffer the way she did. Deepti was forced to drop out of her engineering degree when her health deteriorated. Today, she regularly counsels people with TB and speaks about her experiences on radio, print and TV to inspire patients to keep fighting. Her husband, Neeraj Musale, has been a big support in her battle against TB and encourages her to fight for this cause. @deepticomesback
Follow HuffPost Canada Blogs on Facebook