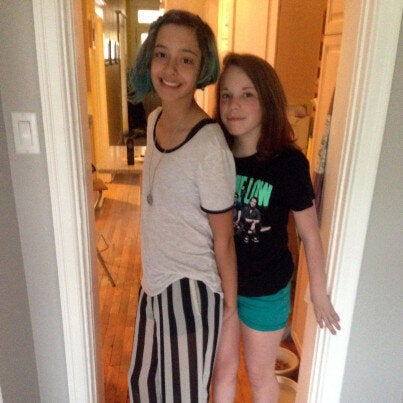 uinn Maloney-Tavares and Polly Hamilton are 12, live in Ottawa and are BFFs. They're also two of the country's youngest gay rights activists, and for the past six months have been trying to establish Canada's first gay-straight alliance club at a Catholic elementary school.
But rather than becoming Grade 6 cynics, they're just as determined as ever to change the world instead.
The girls' story began last fall with a school project for a school social justice fair.
"Quinn had the idea that we should do [gay rights] and I was like, 'Oh yeah, totally, because it is a big social justice issue and we might as well let kids learn about that, right?" Polly told HuffPost Canada.
"My parents and me, we have a lot of gay and lesbian friends," Quinn added. "So I just want to show them that I do actually appreciate [them]."
"They said the Grade 4s and 5s were too young to learn about that, which made no sense to me," Polly said.
"There were other social justice projects that other Grade 6s were doing that would've been a lot worse, like child abuse."
The girls said they were also told the topic was rejected because it wasn't in their curriculum.
"They teach about love in family life but they don't teach about anything else," said Polly. "Just, like, that when you get older you'll fall in love and get married."
"They expect us to just realize when we're older that there are some people who are gay and lesbian, like, 'yeah, whatever,'" said Quinn. "But no, it's not 'yeah, whatever.' You need to learn so that you know that if it happens you don't go around saying 'that's really weird, I feel bad and there's nobody [else] like that.'"
The issue of discussing sexual orientation and gender identity in Ontario elementary schools has been a hot topic since the province unveiled updates to its sex-ed curriculum. The changes spurred protests by some parents, including a walkout in the Greater Toronto Area that saw almost 35,000 kids kept out of school last week.
The new curriculum would apply to Catholic schools as well. In February, the Ottawa Catholic School Board told the Ottawa Citizen that it will deliver the new curriculum in a way that's "consistent with our Catholic teachings."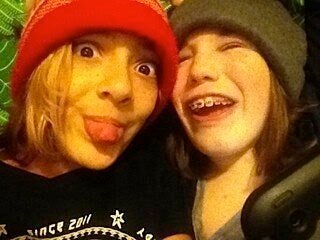 hen the girls came home and said they weren't allowed to do their gay rights project, both of their moms went to speak to the school's principal, Ann Beauchamp.
"She was very firm and she said 'I'm confident in my decision and I'm not going to change my mind.' At that point we felt we were pretty limited with our options," recalls Quinn's mom Ann Maloney, a public elementary school teacher.
But a friend suggested she inform the media. LGBTQ news site Daily Xtra picked up the story, and then so did the Ottawa Citizen.
"The girls were thrown into the middle of a lot of attention. They were really excited by it at first, but it got to be a little bit too much," said Maloney. Not long after the media started calling, Beauchamp agreed to let the girls do their project.
The board's education director, Julian Hanlon, told the Citizen at the time it was all a "misunderstanding."
Dias had suggested to the girls they could start a gay-straight alliance club and do their project there. Bill 13, the Accepting Schools Act, eliminated vetoes of GSA clubs for both public and Catholic schools in 2012, despite the Ontario Catholic School Trustees' Association previously banning GSAs for being "an activist group."
"Most of my neighbors, they go to the public school and they know that it's okay to be gay," said Quinn.
Though eventually allowed to do their original project, the girls decided they still wanted to start a GSA because homophobic bullying on the playground and school bus is a serious issue in elementary school.
"People say that it's older kids that use homophobic slurs and stuff but really it's everybody," said Polly. "People are under-educated about everything. We just wanted to teach people about that."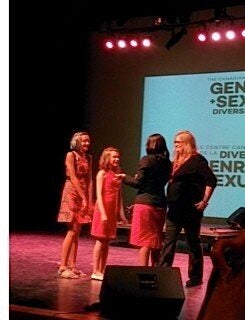 The one hitch was that the club hadn't yet been allowed to begin and both girls are graduating to middle school in June.
"The teacher that they gave us … just doesn't have enough time. All the recesses that we would be doing the GSA, she's not free," said Polly. "And we don't really get any explanations from anybody. Recently we were told to make a proposal to the principal, we have no idea what that meant. Like, proposal on what? Marriage?"
"I think the principal is trying to make it go away until next year," said Quinn, "and we'll be at the other school so…"
"But we have a couple Grade 5s that could start it off next year, too," piped in Polly.
"Our friend, her grandma is lesbian, so it would be a really good thing because she agrees with us and she's totally with it," added Quinn.
The principal declined to comment to the Huffington Post Canada, but Ottawa Catholic School Board communications manager Mardi de Kemp responded via email. She said the board's Coordinator of Religious Education and Family Life met with the girls about setting up the group and that the teacher and principal "have touched base with the girls many times."
She said they held a meeting Tuesday, May 5, but not that the principal rejected their proposal at that meeting. She also wouldn't say if the school's other clubs took six months to start and blamed "the girls and their busy schedules" for the availability issues.
"The girls are persisting, they haven't lost their drive to get it done," said Ann Maloney. "They're so fierce those two, I'm telling you, they got this whole taking on the world thing going on that I just love."
Though Maloney admits the experience has been hard on them — "I found them a little bit young to be that disappointed in humanity" — she said she could not be more proud.
"They're leaving the grade feeling [like] 'we're just two kids, and we're making change. We're making people talk about things that maybe weren't okay to talk about even six months ago.' It's really awesome."
Maloney's reasons for enrolling her daughter in a Catholic school in the first place have even changed in light of this situation.
"We're a practicing Catholic family … until recently," she explains. "I really like the way the Ottawa Catholic School Board did French, and my husband and I have been 100 per cent happy with the academics. But we hadn't anticipated this."
She added both Quinn and Polly refused to be confirmed this year. "I get that. How can you be confirmed in a faith that you've been so disappointed in?"
But then what must have felt like a miracle happened.
At the end of last week, the girls submitted a second proposal, and this time, the principal accepted it. After six months of struggle, their groundbreaking GSA club, Canada's first ever in a Catholic elementary school, is set to finally begin in a few days.
"We have a bunch of books that are for, like, the little kids. That's our rainbow library, that's what we call it. And we're going to set up a couple boxes in classrooms so that people who want to see a change in our school, they could just put [ideas for] what we could do better in that box," said Polly of heir plans.
"And we could just talk about equality and stuff."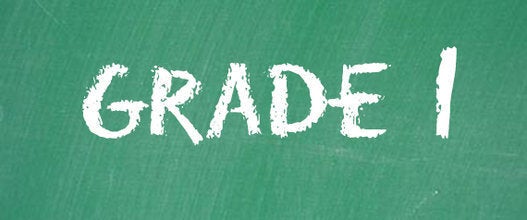 Ontario Sex Education By Grade